How to Set Up Email Filters in cPanel
Reading Time: 3 minutes
Email filtering in cPanel allows you to set rules for incoming emails. Automatically carry out specific actions for various types of emails as they come into your inbox.
This tutorial shows you how to set up email filters in cPanel.
Requirements
A server with cPanel installed and running.
The Login credentials for cPanel.
How to Set Up Email Filters in cPanel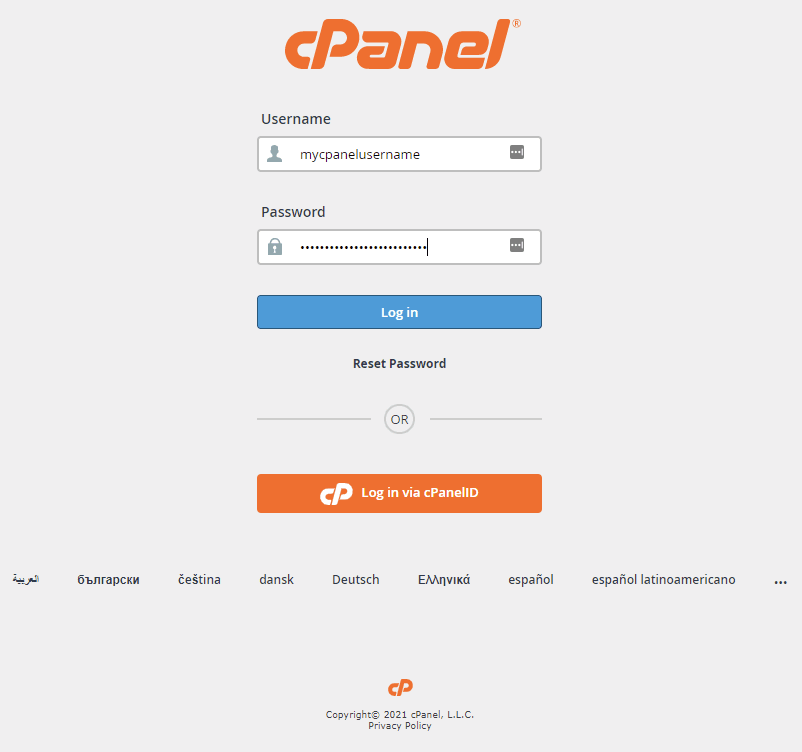 2. Under the Email section, click Email Filter.

3. Click Manage Filters next to the email account for which you wish to create or edit filters.

4. Click the Create a New Filter button.

5. Enter the desired name in the Filter Name field. Set the specified rules based on the dropdown menus and text boxes in the Rules section. Under the Actions section, select the appropriate action from the dropdown menu.
In this example, the specified rule discards messages from the specified email address. To set the filter, click Create.
A green confirmation message appears above the Filter Name section.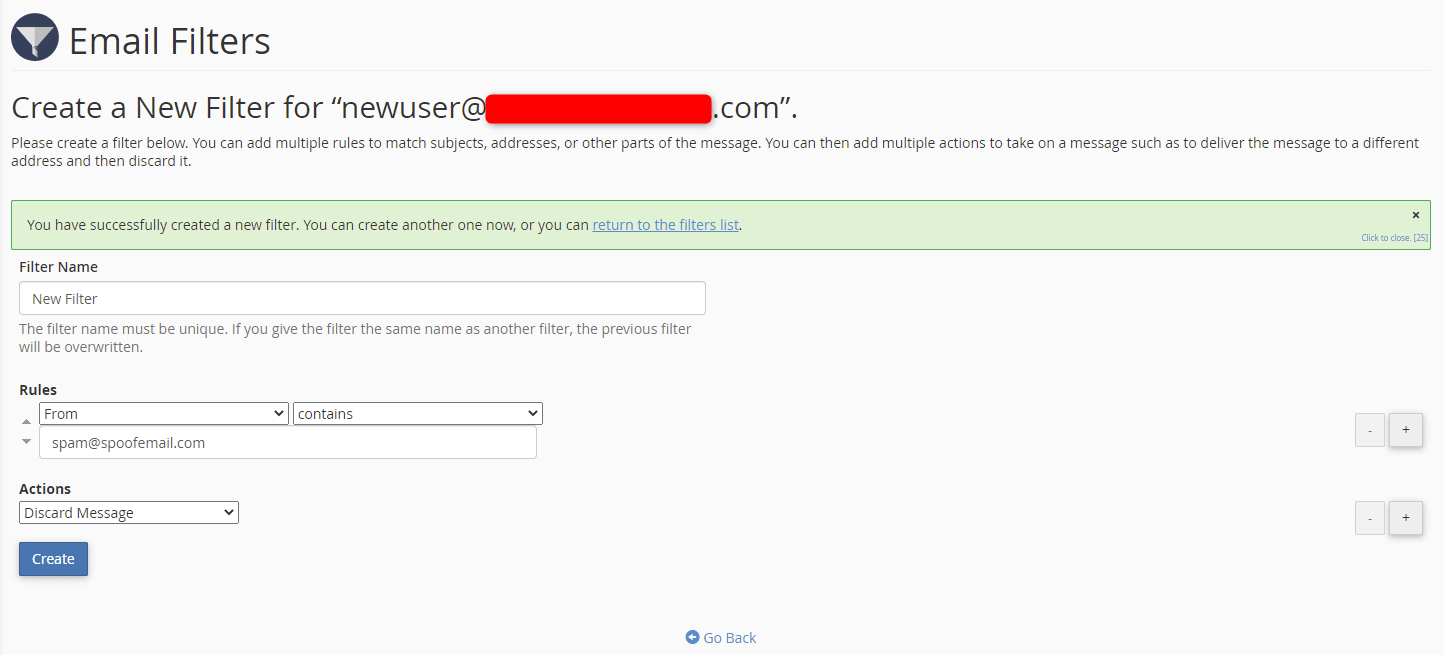 You can always return to the Email Filter screen from the home page to create new filters, edit them, or delete existing ones.
Wrapping Up
Follow these steps for how to set up email filters in cPanel to filter your emails based on your requirements. The ability to filter emails provides control over maintaining your inbox and spending less time on emails.
About the Author: Ronald Caldwell
Ron is a Technical Writer at Liquid Web working with the Marketing team. He has 9+ years of experience in Technology. He obtained an Associate of Science in Computer Science from Prairie State College in 2015. He is happily married to his high school sweetheart and lives in Michigan with her and their children.
Have Some Questions?
Our Sales and Support teams are available 24 hours by phone or e-mail to assist.
1.800.580.4985
1.517.322.0434
Want More Great Content Sent to Your Inbox?