How to Use the IP Blocker in cPanel
Reading Time: 3 minutes
The cPane IP Blocker is a useful tool that allows you to block your site from a single IP address, domain, or range of IP addresses. Knowing how to use the IP Blocker in cPanel can add another layer of security to your website.
Requirements
A server running cPanel.
Login credentials for cPanel.
Use the IP Blocker in cPanel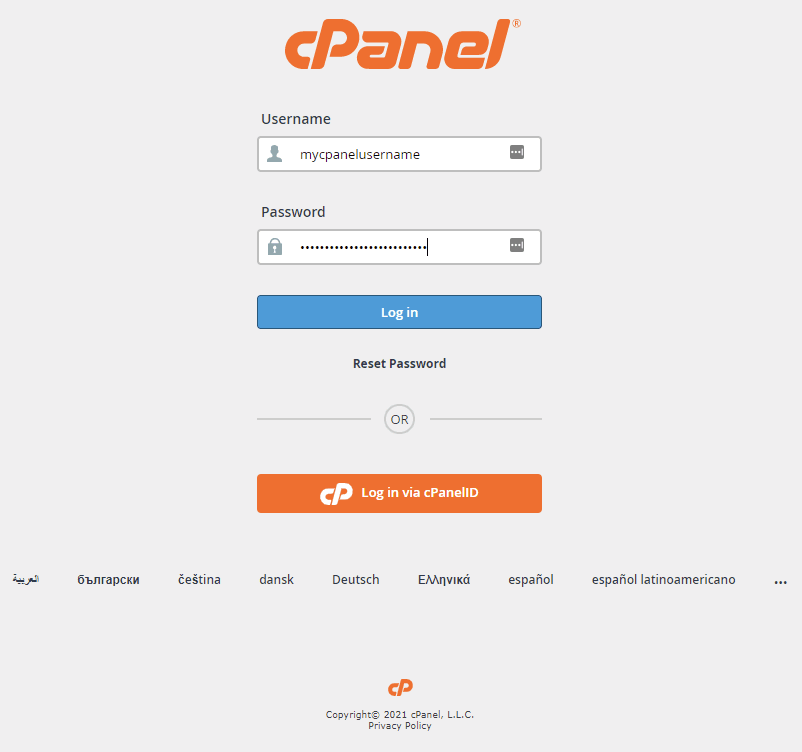 2. Under Security, click IP Blocker.

3. Under Add an IP or Range, enter the IP address, domain, or range of IPs based on the given formatting and click Add.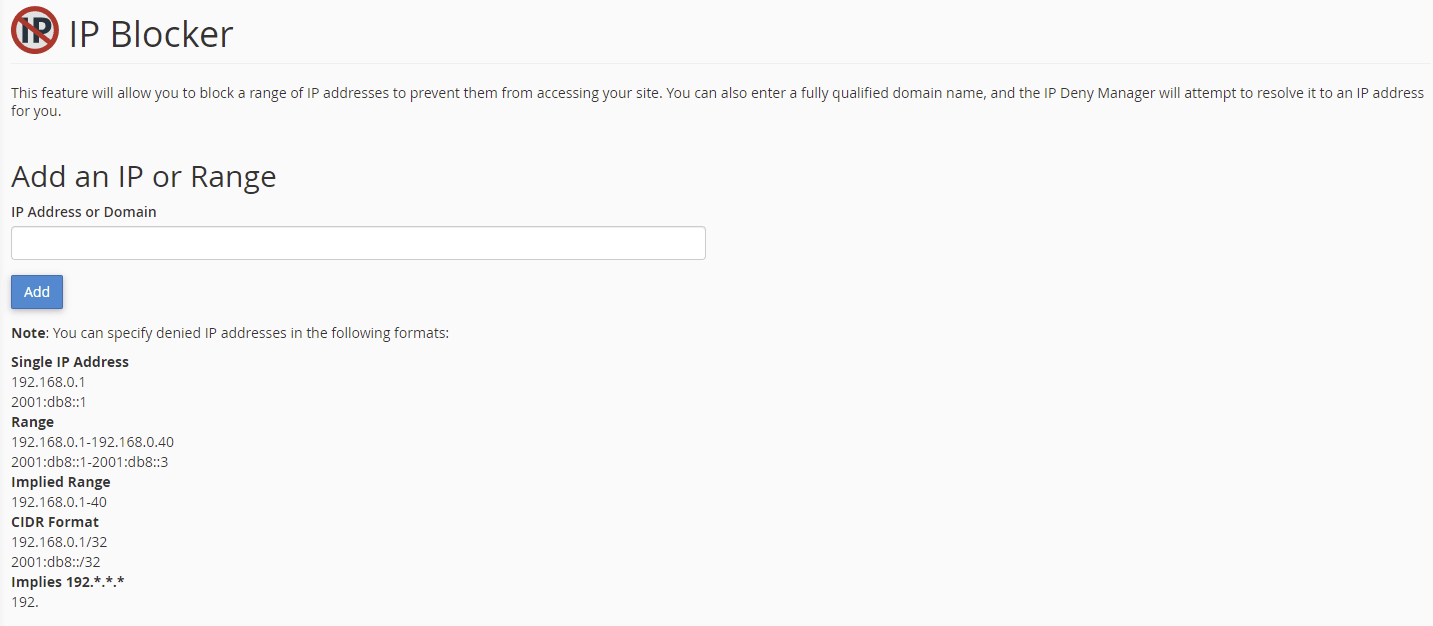 4. A green confirmation appears confirming the IP or range is blocked from accessing your website.

5. Navigate back to the main IP Blocker page to view and manage currently blocked IP addresses.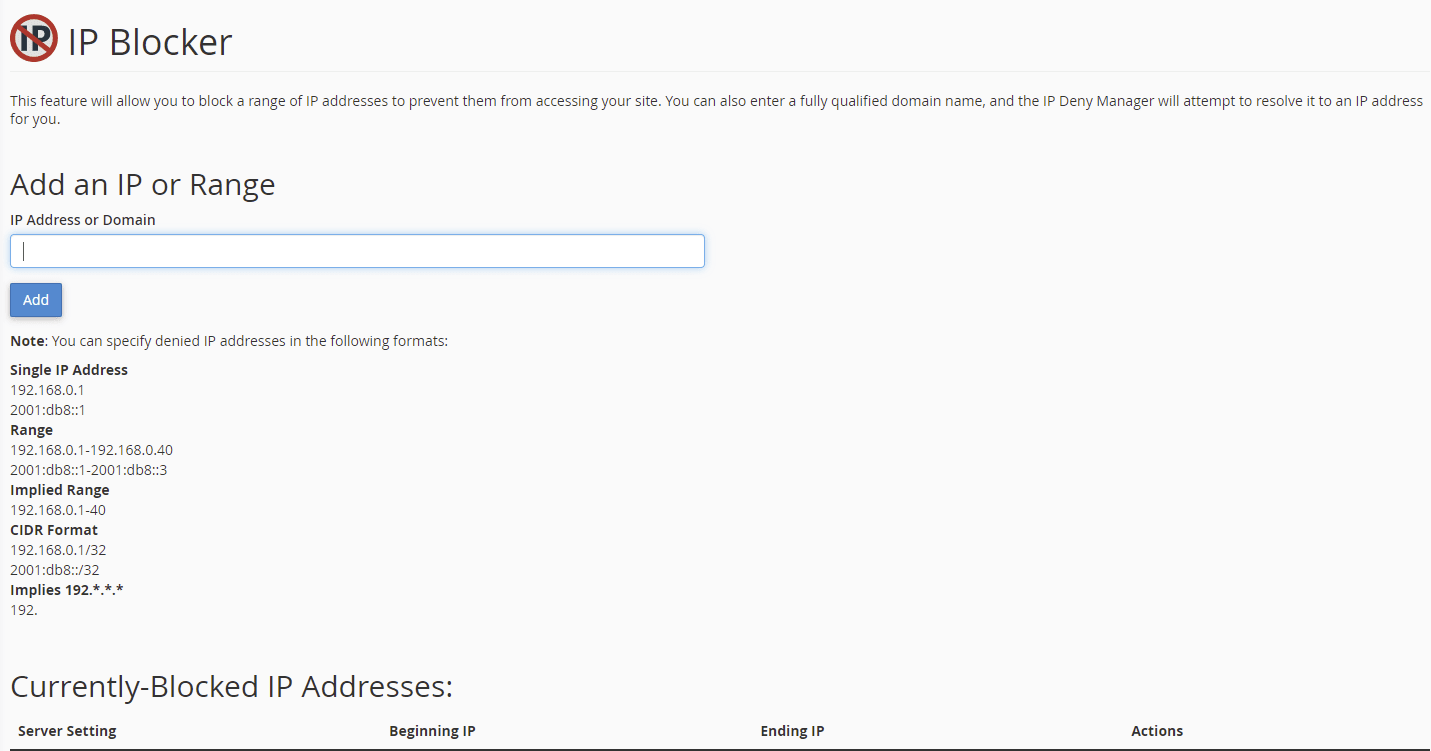 Wrapping Up
Securing your site is vital in today's environment. This guide highlights one of many tools used to fight unwanted traffic. Make sure your system administration team knows how to use the IP Blocker in cPanel to provide your website with the necessary security.
About the Author: Ronald Caldwell
Ron is a Technical Writer at Liquid Web working with the Marketing team. He has 9+ years of experience in Technology. He obtained an Associate of Science in Computer Science from Prairie State College in 2015. He is happily married to his high school sweetheart and lives in Michigan with her and their children.
Have Some Questions?
Our Sales and Support teams are available 24 hours by phone or e-mail to assist.
1.800.580.4985
1.517.322.0434
Want More Great Content Sent to Your Inbox?