How to Use Webmail From Within cPanel
Reading Time: 3 minutes
When performing tasks within cPanel, it is convenient to have the ability to access email within the interface. Having to navigate elsewhere to quickly check email for a cPanel-controlled account takes valuable time away from the task at hand. This guide helps you with how to use Webmail from within cPanel.
Requirements
A server with cPanel.
Login credentials for cPanel.
Use Webmail Within cPanel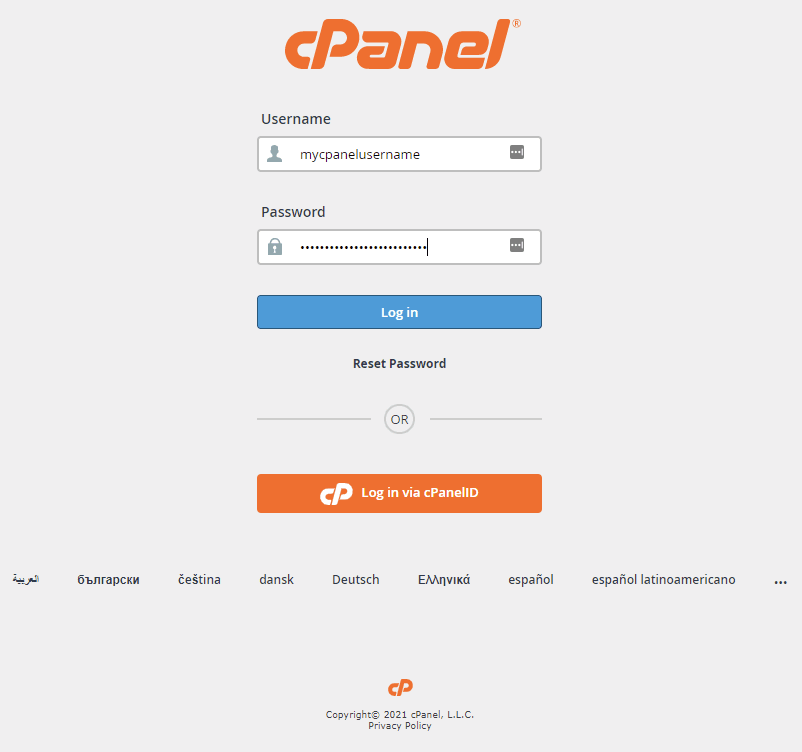 2. Under the Email section, click Email Accounts.

3. Depending on the root settings, a password may not be required to access Webmail for any particular user. To access Webmail for a specific account, click Check Email next to that user.

Note:
If you have root (WHM) access on your server and wish to require a password to access Webmail from cPanel, turn on the Mail authentication via domain owner password setting in the WHM Tweak Settings.
4. A new window will open with the chosen Webmail client.

5. The top navigation offers dropdown menus where the arrows are as well as the gear on the right for settings.

6. The left navigation pane offers standard mail tasks and folders, including a large green New Message button. To exit, simply click the X in the corner of the window.
Wrapping Up
Accessing Webmail from cPanel provides another access point for email without setting up a new email client. For users with cPanel access wanting quick access to email, knowing how to use Webmail from within cPanel is a necessary skill.
About the Author: Ronald Caldwell
Ron is a Technical Writer at Liquid Web working with the Marketing team. He has 9+ years of experience in Technology. He obtained an Associate of Science in Computer Science from Prairie State College in 2015. He is happily married to his high school sweetheart and lives in Michigan with her and their children.
Have Some Questions?
Our Sales and Support teams are available 24 hours by phone or e-mail to assist.
1.800.580.4985
1.517.322.0434
Want More Great Content Sent to Your Inbox?