Enterprise Hosting Solutions
As your hosted infrastructure becomes more complex, so does the task of managing it. An Enterprise Hosting solution from Liquid Web can help.
We'll partner with your IT team to design a hosting solution for your business challenges, and free your staff from the tedious task of managing it. You'll have a single point of contact, and your dedicated account manager will work with our enterprise teams to build, test, deploy, and manage your hosting environment.
Solutions Built for Enterprise Hosting
Let our team create a custom solution for you using dedicated or cloud infrastructure.
Server Clusters
Multi-server power and performance for mission-critical projects on Linux or Windows.
High Availability
Hosting solutions with built-in redundancy to ensure your business is online, no matter what.
High Availability Database
Instant data replication between redundant nodes to eliminate single points of failure.
High Performance
Distribute traffic to multiple servers with a load balancer to ensure peak performance.
VMware Private Cloud
Get the ease of use, scalability, and versatility of a public cloud on secure enterprise infrastructure.
Managed Windows Hosting
Customizable hosting built for Microsoft Windows and SQL Server projects.
Not Quite Sure? We're Here to Help!
Talk With Us About Enterprise Hosting Solutions
800.580.4985 (1.517.322.0434)
Managed Hosting Services
Let our team create a custom solution for you, or build something yourself. We have managed services to help you along the way. For an extra charge, we will take on replication of code and content across servers or data across database services.
Managed Security
Managed Databases
Managed Load Balancers
Managed File Replication
Managed Disaster Recovery
Managed Backups
Managed High Availability
We Specialize in Custom Solutions
Your projects have unique requirements. At Liquid Web, we build custom hosting environments to fit your site or application using the technologies that are a best fit. Here are a few examples.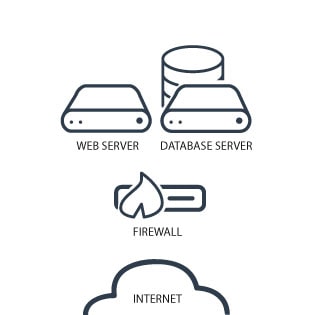 Multi-server solutions employ a load balancer between web nodes to reduce latency and prevent downtime even in high-traffic situations.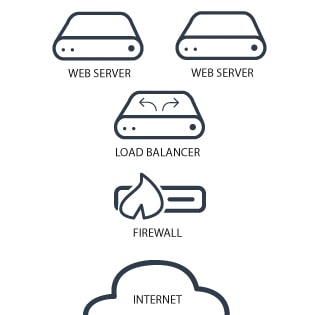 Multiple front-end web servers replicated for redundancy and load-balanced for performance and scalability.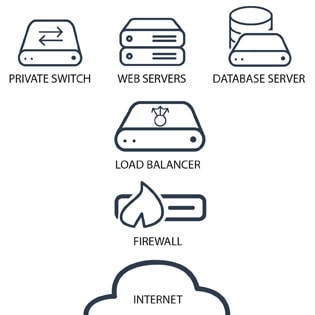 Scale up with a separate database server, private switch, and the added security of a firewall.
Two Decades of Enterprise Hosting Expertise, At Your Service
Managed Engineering Solutions
---
Managed, sophisticated solutions to multi-node configurations
24/7 monitoring of managed solutions
Documented, customized configurations
Account Management
---
A dedicated Customer Success Manager responsible for aligning focus and internal resources with your growth and support goals and needs
A dedicated Strategic Account Executive motivated to support your needs surrounding growth, stabilization, availability and performance by aligning you with the appropriate solutions
Experienced Staff
---
Dedicated, technically capable, experienced staff
More than 50% of Enterprise staff have more than five years experience with our Enterprise clients' needs
24/7 direct phone line, offering an experienced admin for every situation
Solution Architecture
---
Pre-Sales Solution Architects to design and optimize your infrastructure
Periodic technology evaluations of your solution by a Solution Architect
Enterprise Engineering
---
A dedicated engineering team that works with support admins as an escalation point
Ability to consult with an engineer on the best solutions for your business
Solutions designed in house with engineers available for advanced support without the wait
Let Us Do the Heavy Lifting
Our teams are here throughout your build, and most importantly, after you've launched.
Consult
We'll work with your team to understand your technical requirements and business goals.
Architect
Our Solutions Architects will build out and test your hosting environment based on your needs.
Migrate
If you have infrastructure elsewhere, we'll migrate it for you to reduce the burden on your team.
Manage
Your Customer Success Manager will proactively communicate and engage, working with both your Strategic Account Executive as well as our support teams.
Grow
Hand-in-hand proactive planning and resource alignment to support your plans for growth.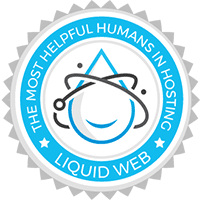 The Industry's BEST Guarantee
We back our 100% Network and Power promise with the industry's BEST guarantee. If you do experience downtime, we'll credit you 10X the amount of time you were down.
Enterprise-level hosting at prices you can afford and backed by The Most Helpful Humans In Hosting®. Only at Liquid Web. We think you deserve it.
Why People Like You Love Our Hosting So Much
Our wide portfolio of hosting solutions, high performance services and highly trained hosting experts are here to help you power your potential. Architecting a solution, onboarding, proactively monitoring your servers and always available for you ... our team does the heavy lifting, so you can focus on what's important to you: growing your business. We're focused delivering the industry's best hosting experience and earning the loyalty of the Web Professionals who trust us.
That's why Liquid Web is the most loved managed hosting provider in the industry with a record leading NPS score of 67.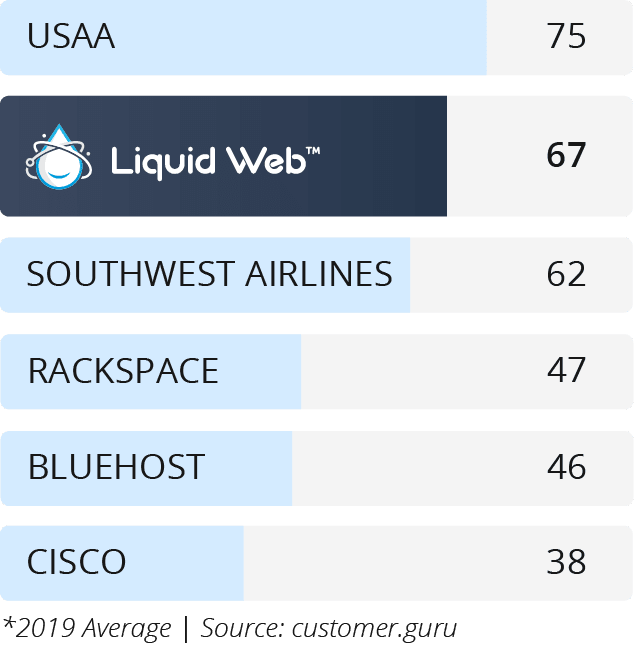 Not Quite Sure? We're Here to Help!
Talk With Us About Our Custom Solutions
800.580.4985 (1.517.322.0434)