Software Add-Ons

Master Server Management With a Control Panel

By leveraging the power of a control panel on your Liquid Web server, you can take server configuration into your own hands. InterWorx Unlimited, Plesk and WHM/cPanel provide users with easy-to-use interfaces for controlling basic server and site management. When using a InterWorx Unlimited or WHM/cPanel server, you can utilize the full feature set of WHMCS to automate reselling. Support for using Plesk servers with WHMCS is provided with an optional module. To learn more about these and other software add-ons, read through the pages below.

InterWorx Unlimited† Control Panel
Interworx is a comprehensive web hosting control panel that allows easy management of domains, email, and websites. It contains two pieces; Nodeworx for managing your Linux server, and Siteworx for managing websites and domains. Licensing is available on a per-server basis, which allows you to create unlimited accounts on a server for one low price.
†Number of accounts may be restricted by server resources.

Plesk Control Panel
Plesk Onyx is more than just another server Control Panel. Plesk provides a user-friendly interface and an plethora of useful tools making development a breeze. With the latest version there's a clear focus on providing developers the tools they need. Things like Node.JS, Ruby, Git and more are fully integrated out of the box.

WHM and cPanel Control Panel
Using WHM/cPanel allows you to manage both general server configurations and website specific options. The two interfaces seamlessly work together to allow even new users to manage a server. The WHM interface enables easy management of Server Administration, while the cPanel interface provides site specific management.

WHMCS – Reseller Billing & Automation
Are you looking to resell web hosting services? WHMCS will make reselling your Liquid Web servers easy. WHMCS is an additional software suite that integrates with WHM to allow for automating various areas of reselling. Connecting WHMCS to a WHM server allows for automating billing, account creation and more.

iThemes WordPress Tools
iThemes offers WordPress tools and plugins to make managing your sites quick and efficient. We'll help you manage your WordPress sites and keep them secure and backed up. Additionally, we offer marketing plugins to help grow your site and customer base.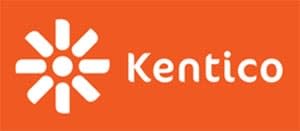 Kentico All-in-One CMS
Kentico is a .NET Content Management System, eCommerce, and Online Marketing platform for marketers and developers. Kentico allows you to create cutting-edge websites and optimize your customers' digital experiences across multiple channels, saving you time and resources so you can accomplish more.
Progress® Sitefinity™ CMS
Progress® Sitefinity™ is a .NET content management and customer analytics platform that puts marketers in control of the complete digital experience.

ElcomCMS
ElcomCMS provides a comprehensive, secure intranet solution with more than 100 standard features and modules. Powered by .NET, ElcomCMS improves organization, searchability and maintenance of corporate internal assets as well as public websites on a single instance.

Sitecore
Sitecore's enterprise-level .NET platform delivers industry-leading content management, digital marketing and eCommerce solutions for a premium customer experience.