How To Use the Disk Space Usage Tool in cPanel
Reading Time: 3 minutes
cPanel Tutorial: Paper Lantern Walkthrough
This tutorial assumes you've already logged in to cPanel on your VPS server or Dedicated server, and are starting on the home screen. Let's learn how to use the Disk Space Usage tool.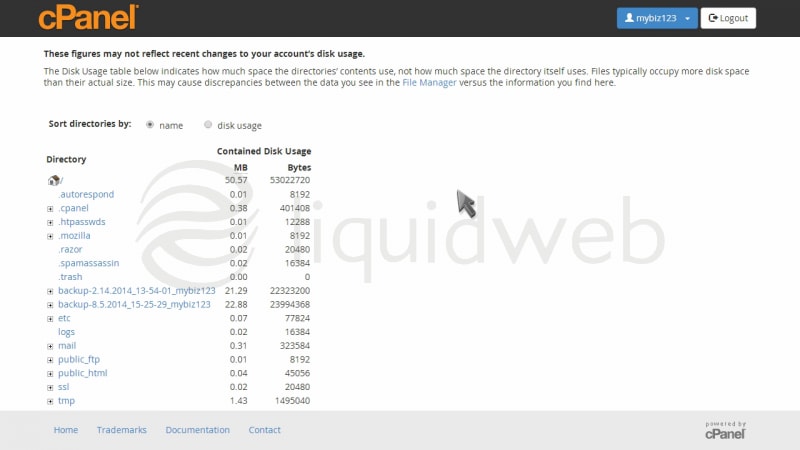 Click the "Disk Usage" icon.
From here you can see how much storage space is being used by each directory and sub-directory in your account.
At the bottom of the page is a collapsible list of directories.
Clicking on a plus sign will expand the directory revealing the specific files and folders within.
Clicking an actual folder name …
… will launch File Manager, showing the contents of that folder.
You can choose to sort the folders by name, or by disk usage.
About the Author: dpepper
Have Some Questions?
Our Sales and Support teams are available 24 hours by phone or e-mail to assist.
1.800.580.4985
1.517.322.0434
Want More Great Content Sent to Your Inbox?