How To Add a Record With the DNS Zone Editor in cPanel
Reading Time: 3 minutes
cPanel Tutorial: Paper Lantern Walkthrough
This tutorial assumes you've already logged in to cPanel, and are starting on the home screen.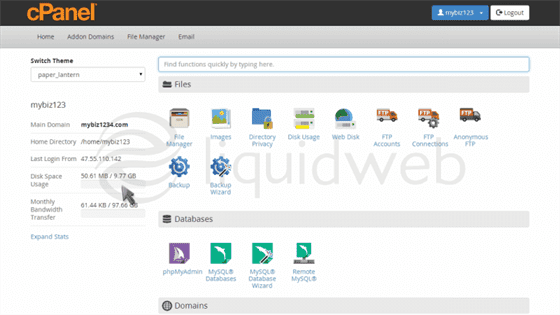 Let's learn how to add an "A record" with the DNS Zone Editor.
Click the "Simple Zone Editor" icon.
Select the domain you want to edit.
Then enter the "A Record", followed by the IP address you want it to point to.
Click Add a Record.
That's it! We've successfully added an "A Record" to our domain.
You can see the new record listed here at the bottom …
Which is also where you can click to delete the record when it's no longer needed.
About the Author: dpepper
Have Some Questions?
Our Sales and Support teams are available 24 hours by phone or e-mail to assist.
1.800.580.4985
1.517.322.0434
Want More Great Content Sent to Your Inbox?