How to Add an MX Entry in cPanel
Reading Time: 3 minutes
Managing the Domain Name System (DNS) for your server can be intimidating. Thankfully, cPanel has built-in tools to make this easy.
A part of these tools is the ability to add a mail exchange (MX) entry in cPanel. The MX record directs email to the mail server, indicating how messages should be routed in agreement with the Simple Mail Transfer Protocol (SMTP), which is the standard protocol for email. Setting a custom MX entry is useful if you want your email handled by another server or if you want to set up a backup email server.
In this tutorial, we will discuss how to add an MX entry in cPanel.
Requirements
A server running cPanel.
Login credentials for cPanel.
How to Add an MX Entry in cPanel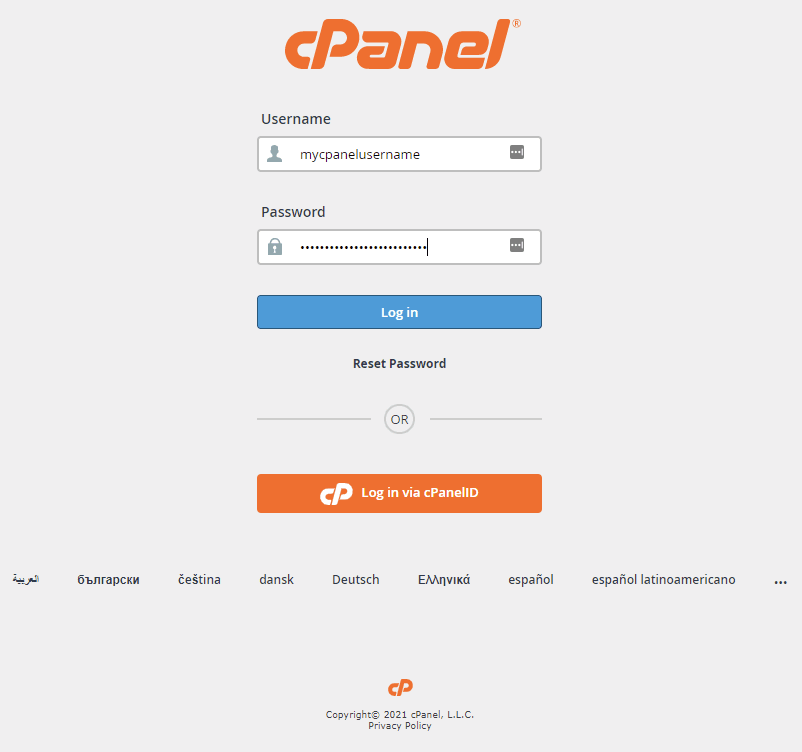 2. In the Domains section, click Zone Editor.

3. Next to the domain for which you wish to add the entry, click the +MX Record button.

4. A dialog box will appear for adding an MX entry for the domain in cPanel. In the Priority field, type a priority where the lower value denotes higher priorities, and zero is the highest priority. In the Destination field, enter the desired domain or subdomain name. Once completed, click Add An MX Record.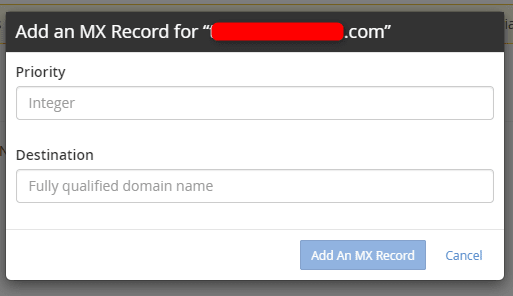 5. A green confirmation appears at the top, right-hand corner of the screen, and you are taken back to the original Zone Editor page.

6. The MX entry has been added to cPanel. To view the DNS records for the given domain, click the corresponding Mange button.

The records can be edited or deleted from this view.

Wrapping Up
These steps on how to add an MX entry in cPanel allow you to manage your DNS more effectively. The MX record specifically ensures your email is routed to the email server from which you manage your email.
About the Author: Ronald Caldwell
Ron is a Technical Writer at Liquid Web working with the Marketing team. He has 9+ years of experience in Technology. He obtained an Associate of Science in Computer Science from Prairie State College in 2015. He is happily married to his high school sweetheart and lives in Michigan with her and their children.
Have Some Questions?
Our Sales and Support teams are available 24 hours by phone or e-mail to assist.
1.800.580.4985
1.517.322.0434
Want More Great Content Sent to Your Inbox?