Managed Hosting vs Unmanaged VPS Hosting
Reading Time: 8 minutes
If you're in business in the modern world, you're on the web – it doesn't matter who you are. From hobbyists to artists, to schools, soccer clubs, and large corporations with hundreds or thousands of employees, these groups use websites to distribute their thoughts, ideas, and products.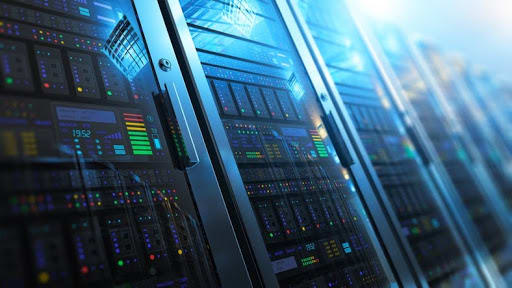 This article will compare managed hosting vs VPS hosting vs dedicated hosting. As you read, you'll learn the basic features of each hosting format and their pros and cons. These concepts aren't mutually exclusive; we hope to give you a better idea of what to look for in a hosting solution.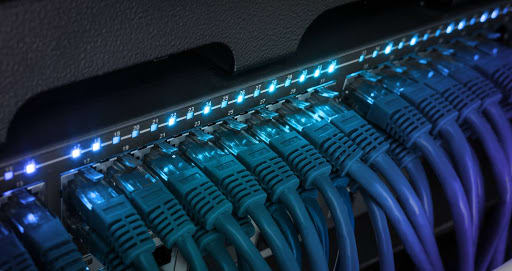 What Is Managed Hosting?
Managed hosting is a service in which a third-party hosting provider is responsible for their client's server-side hosting needs. The hosting vendor will usually handle the following aspects of the hosting environment:
deployment
configuration
maintenance
administration
troubleshooting
monitoring
Depending on the specific hosting package, this can range from the administration of core services (e.g., web server and SSH access), to application-specific support. Generally, the higher the cost of a managed hosting solution, the larger the scope of support you can expect.
Some clients decide to host their own servers on-site or select a collocation service to maintain more control. A collocation service is a type of plan where a hosting provider, such as Liquid Web, houses customer-owned server hardware within a secured data center, mainly providing power and a connection to the internet. Similar options include self or core-managed hosting plans. 
These plans are models in which the customer rents the server from a provider but chooses the level of support they require. In these cases, the hosting provider supplies the hardware, power, and internet connection, while other support options and responsibilities will vary with the plan they choose.
Due to the infrastructure requirements, technical expertise needed to run a server efficiently, and the costs both plans incur, many clients prefer a managed vs unmanaged VPS hosting solution.
Who Would Benefit From Managed Hosting?
Managed hosting is an authentic, fully-managed hosting solution in which sites are hosted within an environment supported by the hosting provider. With this service, a provider's support team will assist with configurations and troubleshoot problems at the server and control panel level.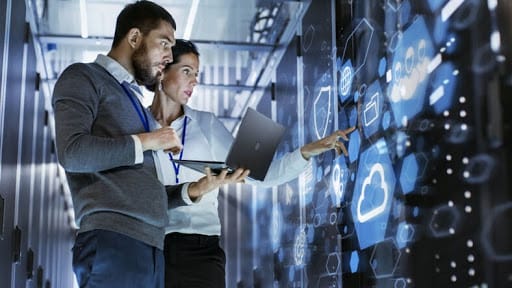 The Pros and Cons of Managed Hosting
One of the top benefits of managed hosting is that it gives you access to a support team 24/7. With managed hosting, your hosting provider handles a server or platform application's setup, administration, management, and support.
Here are some positives and negatives of managed hosting:
| | |
| --- | --- |
| Pros | Cons |
| Provides all the support and assistance you need as a new server owner.  | Clients don't receive server-level access, giving them less control over system resources. |
| Necessities like firewall protection, a server control panel, and backups are included in the costs.   | Users are limited to the server configurations their third-party provider offers. |
| Avoid the additional costs of hiring an administrator or overextending IT resources. | Fewer opportunities to customize your server stack or operating system versus a dedicated server. |
| Get stronger protection from viruses and other types of hacking attempts. | |

What Is VPS Hosting?
A virtual private server (VPS) is a complete server and operating system (OS) virtualized within a more substantial physical server, called a node or parent server. Multiple VPSs can run within a single node (multi-tenancy), each running a unique OS and software. 
These instances share the parent server's resources, processing power, RAM, bandwidth, and disk space. Their allocated resources are wholly isolated from the other instances on the parent. This sharing of resources is a significant departure in the configuration when considering managed vs VPS hosting, where the VPS is unmanaged.
Who Would Benefit From a VPS?
There are many situations in which you may want to go with VPS hosting rather than the other available options. For starters, it makes for a good middle ground between shared vs VPS vs dedicated hosting in terms of price-to-performance ratio. Since a VPS is an isolated system, clients looking for more freedom in what applications they want to run and how they can be configured could benefit from VPS hosting.
The Pros and Cons of VPS Hosting
Hosting providers typically offer a few different configurations of VPSs with different technical specifications and price points. This limitation restricts how customizable they are. However, one of their main advantages is how quickly they can be created and scaled up or down to adjust to different resource configurations if needed.
Many developers and end-users utilize managed VPS hosting as a flexible and affordable solution for staging and production hosting environments. Being separated from other customers' instances also provides an extra layer of protection.
Here is a quick rundown of VPS pros and cons:
| | |
| --- | --- |
| Pros | Cons |
| Unlike shared hosting, each customer is isolated to their server, improving performance and allowing a higher degree of freedom and security. This level of security can be largely attributed primarily to the cloud-based hosting options available to customers. | Sharing a node means some activity on one VPS has the potential to affect the performance of the others adversely. |
| Outwardly, a VPS is nearly indistinguishable from a dedicated server. You have complete access to the OS, can install the most compatible software, and make configuration changes at will while making system backups easy. | Though server resources are allocated differently, the cost is higher if you come from shared hosting. |
| A VPS can usually be created, cloned, or reimaged in minutes instead of hours or days when dealing with dedicated servers. | Most providers offer only a few preset configurations of VPSs. Users have fewer customization options and general control than other server options like dedicated servers. |
| VPSs can easily scale up or down within given parameters, depending on your current technical and financial needs. | VPS storage is typically fixed and may prove inadequate for storage-intensive projects or applications. |
| VPSs provide similar advantages to dedicated servers at a more approachable price point. | Configuring any server requires technical expertise. A VPS option requires less manual configuration than a dedicated server, but users may still need technical experience. |
The only limitation to what you can accomplish on your VPS is confined to the provider's Terms of Service (TOS). The TOS is a huge factor if you plan to run custom software such as chat applications, VoIP servers, private game servers, or non-standard database systems like MongoDB.
A good compromise between a VPS hosting and a dedicated server is what's known as a virtual dedicated server (VDS), sometimes called a cloud dedicated server. It is a single-tenant virtual server, meaning it is the only server instance running on a parent. It provides all the advantages of a traditional dedicated server and many of the same scalability features of a VPS.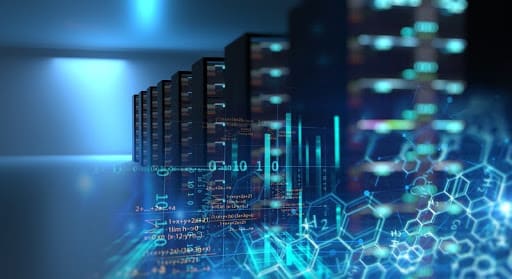 Managed WordPress Hosting vs VPS
WordPress hosting is a particular environment designed for the WordPress content management system (CMS). WordPress hosts websites for businesses of all kinds, and they have a unique plug n' play system that allows users of all skill levels to get online quickly and easily. 
If you compare managed WordPress hosting vs VPS, you'll see that VPS options typically come pre-configured for general use. On the other hand, WordPress hosting specifically handles WordPress functionality. There is no configuring or guesswork necessary for the users. They don't need to consider how other applications or frameworks may tie into their site. It's all done for them, and they can customize their site with a plugin library containing thousands of different features and widgets.
Since these tools are designed specifically for WordPress, users can rest easy knowing their site will operate smoothly and efficiently. The ultimate goal of WordPress hosting is to optimize the performance of a user's WordPress site without them needing to manage server resources. 
What Is Dedicated Hosting?
Dedicated hosting is a web hosting option where a single user rents a physical or dedicated server from the hosting provider. And while both WordPress hosting and VPS hosting are good options, they fall short in some areas of customization compared to dedicated hosting.
Dedicated servers are constructed to the specification a client selects, within what the hosting provider offers. Much like a VPS, clients have full root access to the server and are at liberty to choose the software they want to use and its configuration. Unlike a VPS, you are not sharing any of the host server's hardware or resources, as the entire host or node is yours.
Who Would Benefit From Dedicated Hosting?
The main benefit of dedicated hosting environments is the level of customization available, especially in our VMWare Private Cloud, which is configurable to fit the client's requirements perfectly. For example, a dedicated server delivering media content on a single site may need a large amount of disk space for storing files. On the other hand, a server hosting a few smaller but higher-traffic sites won't need as much storage but would benefit from more processing power and RAM.
The Pros and Cons of Dedicated Hosting
Pros and cons users can expect to experience when choosing dedicated hosting are:
| | |
| --- | --- |
| Pros | Cons |
| A dedicated server is consistently more reliable and stable when handling a higher level of traffic. | System administrators are responsible for all aspects of web security, including the OS and installation of extension frameworks. |
| A dedicated server offers protection against security attacks from another user on the same machine. | Remote technicians may update dedicated servers with security patches, which can cause data access issues. |
| Because more resources are focused on your environment, speed is consistently greater than non-dedicated platforms. | |
| A dedicated server provides more precise control, configurable options, and customizations to meet your specific needs. | |
On both dedicated and virtual servers, the hosting provider's support team usually assists with troubleshooting server-related issues – installation, configuration of supported software, and monitoring critical services.
Why Choose Managed Hosting?
Liquid Web's approach to managed hosting vs VPS hosting is that fully managed environments support the LAMP Stack, InterWorx, cPanel, Plesk, Windows, and the core WordPress files. Limited support also exists for some custom applications and third-party software on a beyond scope basis. For example, if you notify us that a website is down, we will immediately investigate the cause of the issue, though the software causing problems is not supported.
If the problem is with server-level software or services (PHP, Apache, or MySQL), Liquid Web's support team will quickly work to resolve the issue. Suppose the problem is with the site's code, a WordPress plugin, or a theme. In that case, they may be able to offer information or assist with identifying the cause but cannot promise to provide a solution or render developer-level assistance.
Deciphering Managed Hosting vs Unmanaged Hosting
With managed hosting vs unmanaged vps hosting fully explained, the rest is now in your hands. After looking at our side-by-side pro vs con comparisons, which option do you think is right for you?
There is no right option when choosing managed hosting vs VPS hosting vs dedicated hosting. Your online presence is as unique as a fingerprint. Everyone is different, and there is no one-size-fits-all solution.
Virtual private servers, managed or unmanaged, provide an excellent middle ground between shared hosting and dedicated servers, offering a dedicated environment while remaining scalable and affordable. 
A managed VPS is a great way to host sites for small and medium-sized businesses, leaving the server-side technical work to your hosting provider so you can focus on what matters.
Dedicated servers offer users more power, resources, and control. While it may be a little pricier, it may be worth the investment if you plan on running resource-intensive or custom applications. The reliability, security, and protection of dedicated hosting are also unmatched, making them a great solution for anyone working in industries with strict data compliance regulations.
If you're ready for a more powerful hosting solution, check out Liquid Web's Dedicated servers.
Final Thoughts
Give your blog, website, or application a rock-solid, stable, and advanced hosting system. You're busy handling all the day-to-day tasks of running your business. Allow yourself to take a hands-off approach to server-side management moving forward.
Contact us to speak with one of our knowledgeable Solutions or Experienced Hosting advisors to learn how you can take advantage of these solutions today.
About the Author: Ronald Caldwell
Ron is a Technical Writer at Liquid Web working with the Marketing team. He has 9+ years of experience in Technology. He obtained an Associate of Science in Computer Science from Prairie State College in 2015. He is happily married to his high school sweetheart and lives in Michigan with her and their children.
Have Some Questions?
Our Sales and Support teams are available 24 hours by phone or e-mail to assist.
1.800.580.4985
1.517.322.0434
Want More Great Content Sent to Your Inbox?