Managed Firewall & VPN Services

Protection from Malicious Traffic

Liquid Web offers some of the best Managed Firewall options available. Our Hardware Firewalls ensure business resiliency by acting as the first line of defense protecting your servers from malicious Internet traffic. Liquid Web's hardware firewalls provide a strong degree of protection from attacks coming from the outside because they contain their own OS, and operate independently of the server/servers they were designed to protect.
Features
Improved Security for Your Entire Infrastructure
Packet Inspection, Port Blocking, and More
Encryption Anywhere With a VPN
Option for Complete Redundancy
Filter Malicious Traffic in Real-time
Enjoy Peace of Mind
Traffic is processed by the firewall before it reaches your server. This means that threats are eliminated before they reach your server and the processing will not affect the performance of your primary server you wish to protect. Our adaptive network security solutions provide signature based intrusion prevention that automatically blocks malware, such as Trojan horses, worms, and spyware.
Compare Our Firewall Offerings
A - Throughput is measured with UDP under ideal conditions.
B - Traffic profiles consist primarily of TCP-based protocols/applications like HTTP, SMTP, FTP, IMAPv4, and DNS. 
Liquid Web Virtual Private Network (VPN)
A well-designed Virtual Private Network is becoming a necessity for many growing enterprises. Extending your geographic connectivity along a secure plane of communication unlocks new and exciting possibilities that range from improving productivity, to opening global networking opportunities, to providing uniform solutions that can simplify every application your users operate, from the top down.
Features
Fully Managed Virtual Private Network
Available for Dedicated and Cloud Servers
Extends Geographic Connectivity
Enterprise Encryption and Security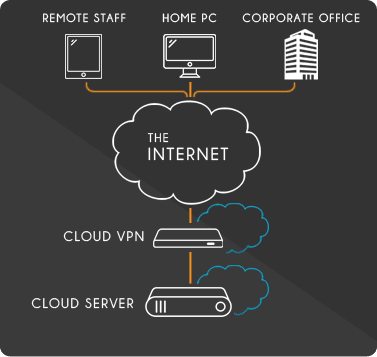 Secure Your Network Infrastructure
Liquid Web's VPN was designed with the security, reliability, and scalability that our users have come to expect from us. With four, fully-manned, 24/7/365, fully operational data centers in the Central and Western US, we offer the ideal conduit for your secure connections. Our VPN users experience paramount peace of mind with not only our reputation for security, but also our highly trained support staff that is available around the clock should you wish to make any changes to or troubleshoot your account. With several plans crafted to fit a multitude of solutions, we're certain to have the VPN package that will take your enterprise to the next level.
Managed Hosting Advisors Are Online Now!
1.800.580.4985 | 1.517.322.0434