Useful Features in cPanel for Your Sites
Reading Time: 4 minutes
Having access to an easy-to-use control panel is important to troubleshoot or repair your site easily. Without a control panel or user interface (UI), it can be more complex to run the day-to-day tasks. With loads of useful features in cPanel, users run everyday necessary functions from the menu in the control panel.
This article helps highlight some of the more beneficial, natively-provided features that you may not be aware of in cPanel.
What is cPanel?
cPanel is a hosting control panel for managing domains and files from a graphical user interface (GUI), controlling emails, databases, and more. It is commonly used and includes loads of features unfamiliar to many users. And, the cPanel UI allows you to find the relevant sections or search for the task you are trying to find. 
Users get access to the site's database using phpMyAdmin in cPanel and to check the size of the site's database. The MySQL section of cPanel also has this information.
Another common task is checking the site's disk usage since it could show disk storage issues due to larger than expected files.
Useful Features in cPanel for Your Sites
Here are brief overviews of some useful features in cPanel. All of the features covered in this article require that users log into cPanel.
Backups for cPanel
Newer users might want to use the Backup Wizard in cPanel to configure backups. Access the menu by clicking Backup Wizard under the Files section.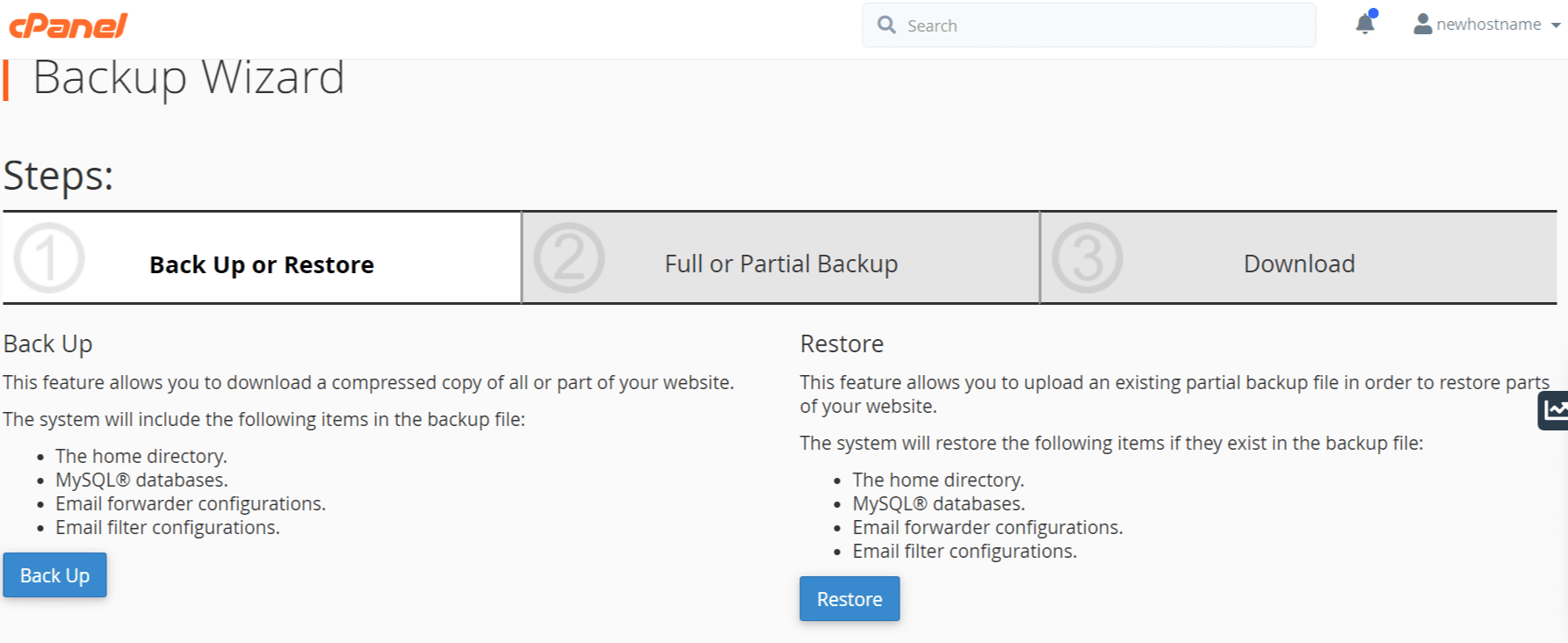 File Manager in cPanel
Generally, without a built-in file manager in the control panel, you need to use the SSH credentials and an SSH file manager application to access the files on your site's server. cPanel provides a file manager that is accessible without needing another application. Having easy file manager access is essential for website troubleshooting or repair.
Use the file manager to upload or edit files on your site's server, such as the .htaccess file. Access it by clicking File Manager under the Files section.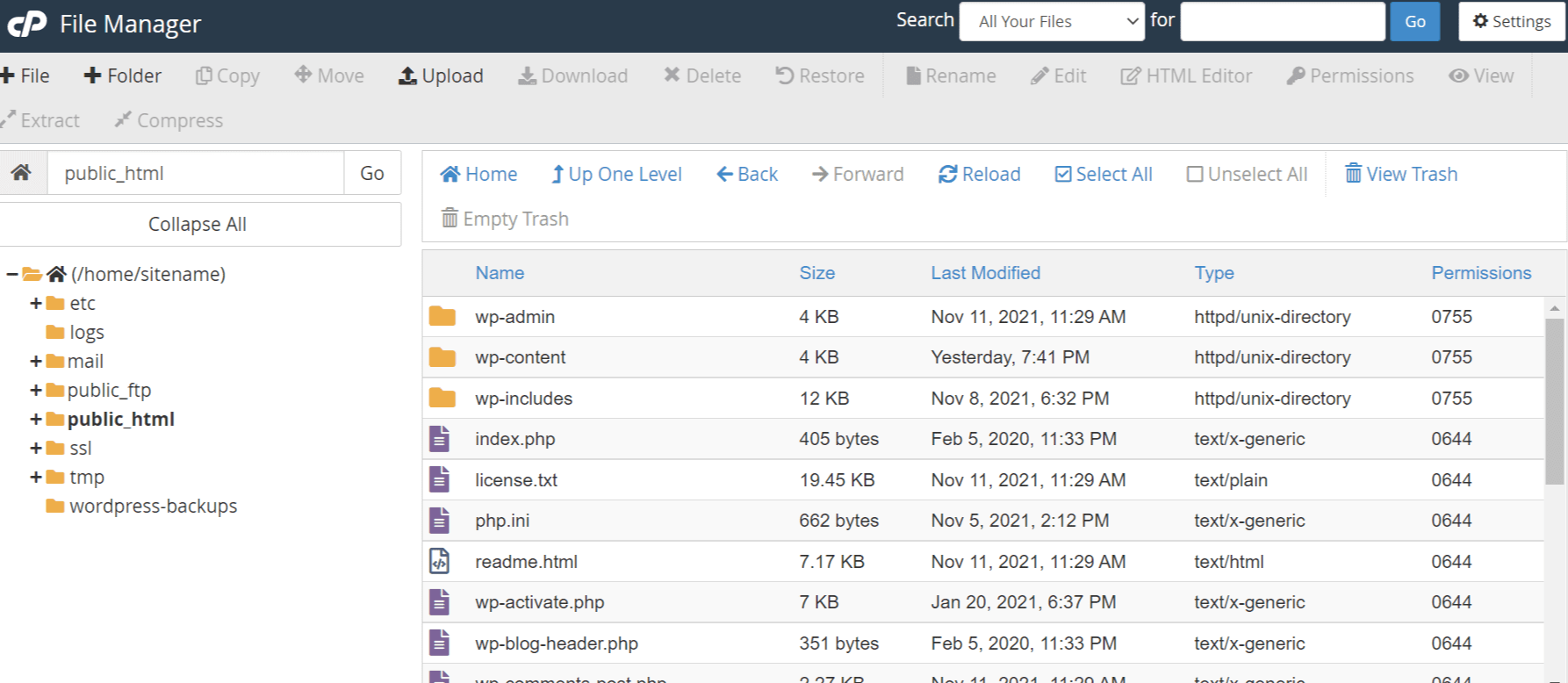 Disk Usage in cPanel
Finding out your site's disk usage on the server can be challenging using command-line tools.  cPanel provides a disk usage feature found from the Files section. Under the Files section, click Disk Usage to access this function.
Disk usage provides the following usage summaries:
Files in your home directory.
Files in hidden subdirectories.
The files your home directory does not contain.
If you need further information on specific file disk usage, use the file manager in cPanel.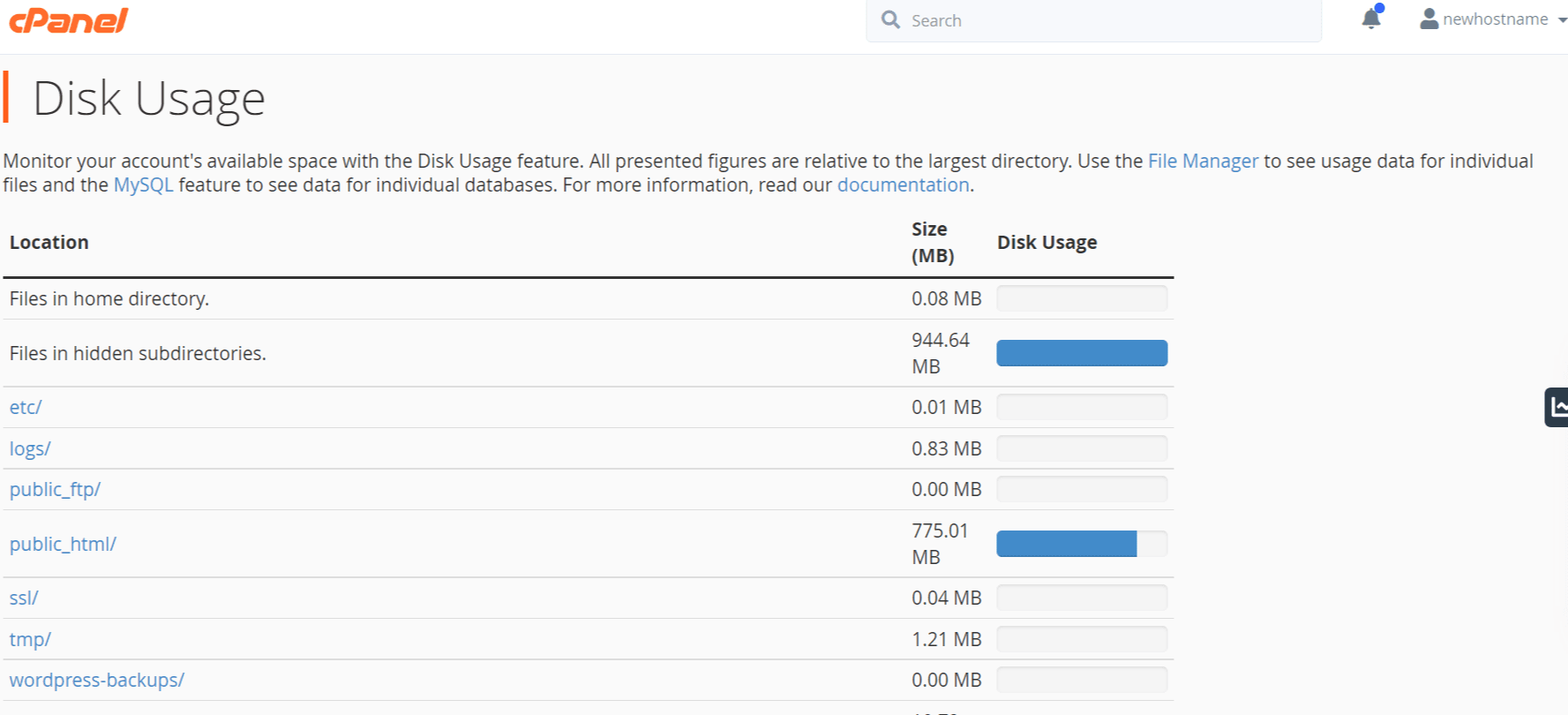 Security Features in cPanel
cPanel comes with several security features such as enabling SSH access, IP Blocker, Hotlink Protection, and Leech Protection. Each of these functions adds to the security of your sites and applications.

IP Blocker
The IP Blocker feature blocks access to your site from one or more IP addresses or fully qualified domain names (FQDNs).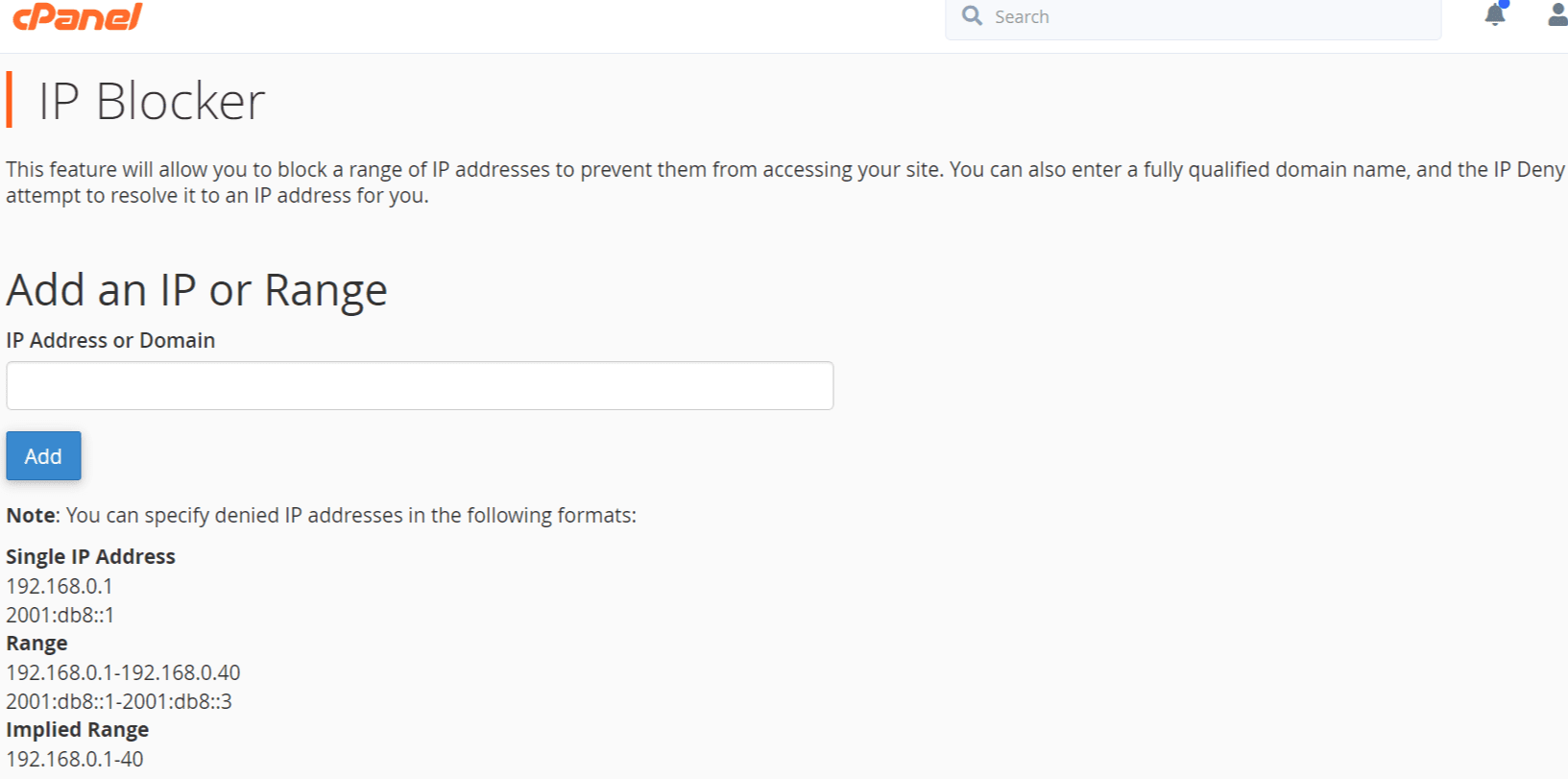 Leech Protection
The Leech Protection feature detects unusual activity levels in password-restricted directories.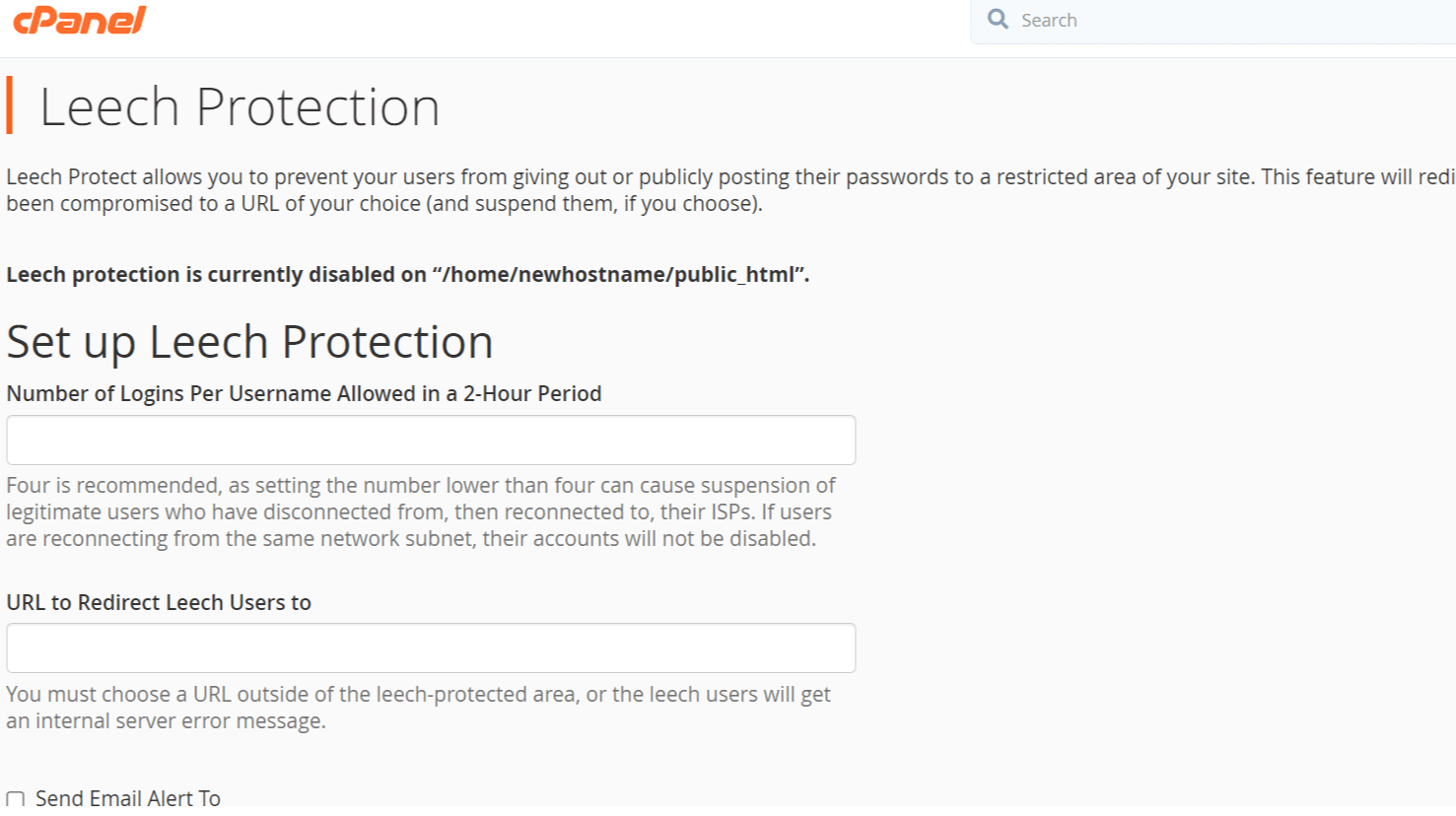 Hotlink Protection
A hotlink is when someone embeds your site's content on another site, using your bandwidth to serve it. Hotlink Protection in cPanel prevents this issue.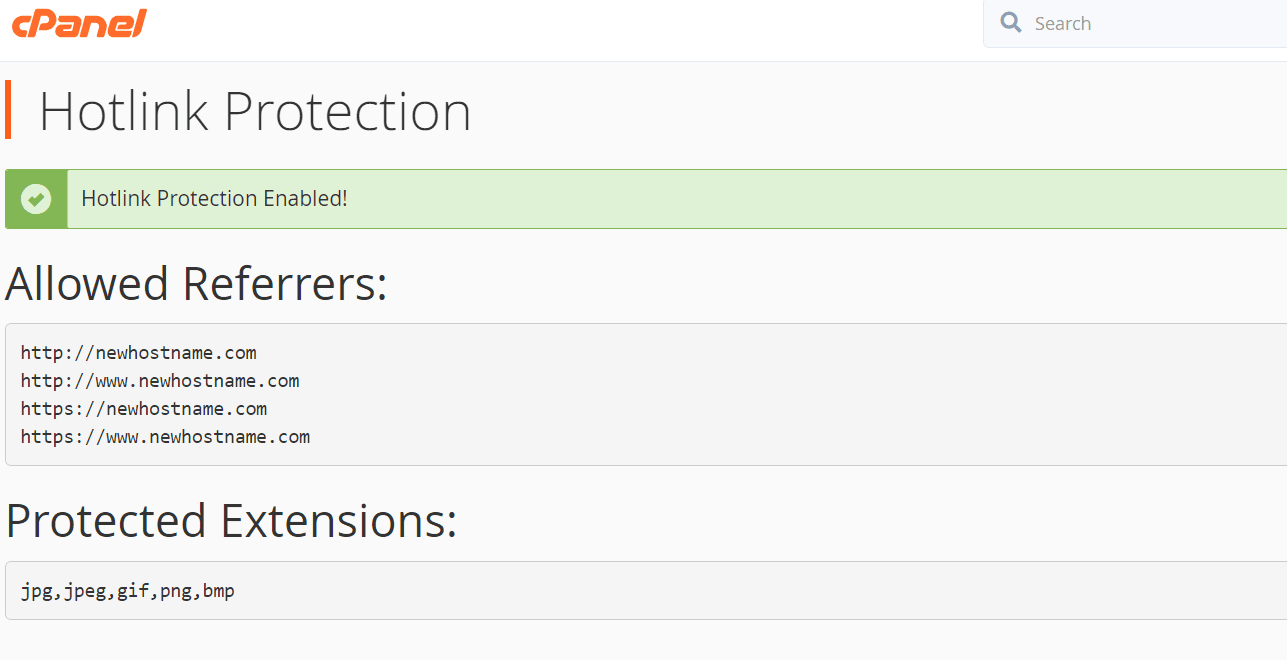 Modsecurity
Modsecurity protection is another recommended feature for your domains. It is an open-source web application firewall (WAF).  Modsecurity offers an array of hypertext transfer protocol (HTTP) request and response filtering and other security features across many different platforms.

Virus Scanner

There is additional security software available for installation if needed. cPanel provides a vast range of security options that allow you to keep your site secure and free of viruses and malware. For example, if you are looking for a malware scanner option for cPanel, ImunifyAV provides additional security by scanning for malware on your server.
Wrapping Up
Using these useful features in cPanel will make it easier for everyday tasks. In addition, knowing where to access them makes performing tasks less time-consuming. cPanel and WHM are provided on VPS plans on Liquid Web.
About the Author: Luke Cavanagh
Product Operations Manager at Liquid Web. Devoted husband and Tween wrangler. Synthwave enthusiast. Jerry Goldsmith fan. Doctor Who fan and related gubbins.
Have Some Questions?
Our Sales and Support teams are available 24 hours by phone or e-mail to assist.
1.800.580.4985
1.517.322.0434
Want More Great Content Sent to Your Inbox?