Author: Ian Desmond
Ian Desmond is an IT enthusiast, a proud member of Most Helpful Humans in Hosting as Liquid Web Linux support agent, and is always happy to learn and share his knowledge and experience. With Python as his go-to programming language, he likes building tools and automating tasks in the Cloud, his favorite playground, which gets him more free time to spend enjoying nature trips.
Reading Time: 4 minutes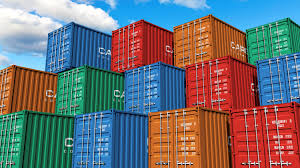 Containers are the future of application development and hosting. They enable DevOps, developers, and system administrators to build, test, deploy, and maintain applications quickly, securely, and efficiently. Tools built around the containerization concept provide simple solutions for basic web applications. These advanced granular configuration options provide the control many enterprise applications may need.
Continue reading →
Have Some Questions?
Our Sales and Support teams are available 24 hours by phone or e-mail to assist.
1.800.580.4985
1.517.322.0434