Available Resources On a Private VPS Parent
Available Resources On a Private VPS Parent
Reading Time: 2 minutes
To view the available resources on any Private VPS Parent that you've allocated, start by clicking on the + symbol next to the specific Server Name .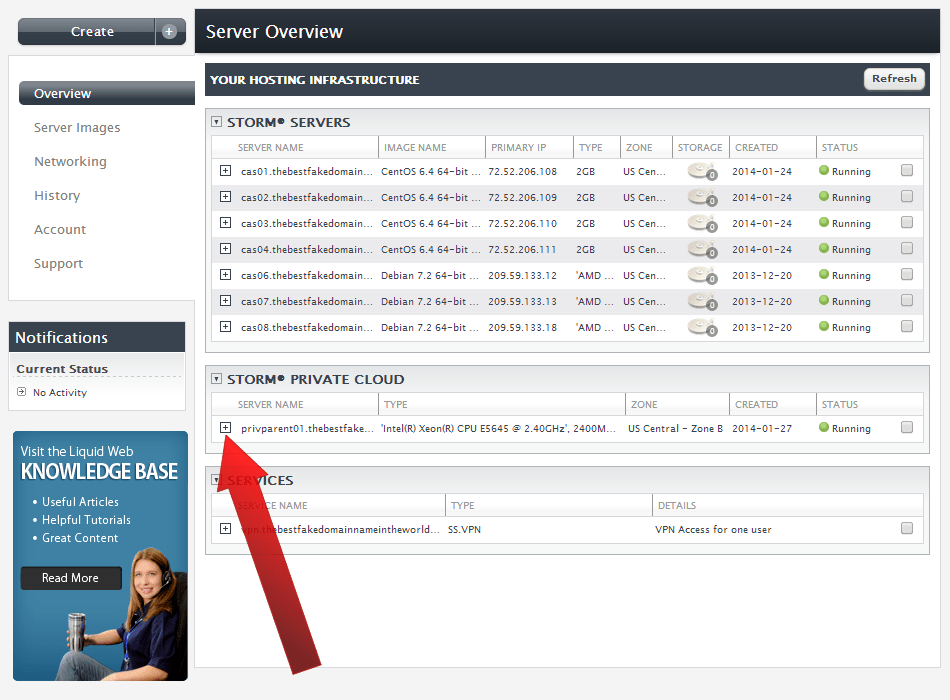 Then, click on Dashboard .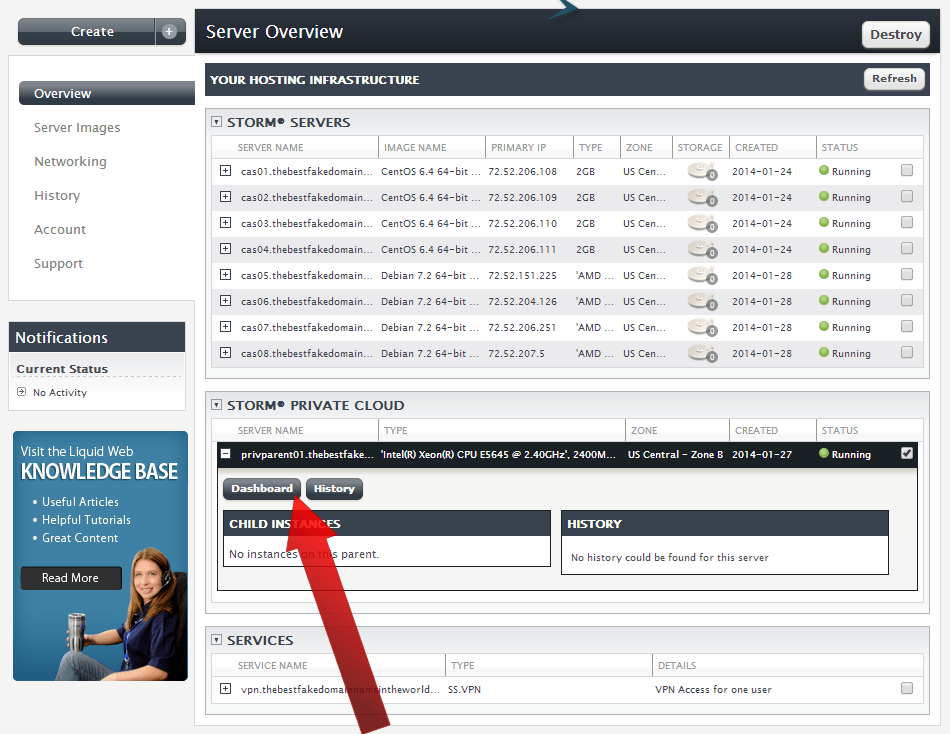 You'll now be looking at the Dashboard for your Private VPS Parent parent. Note the Parent Resources and the Child Instances .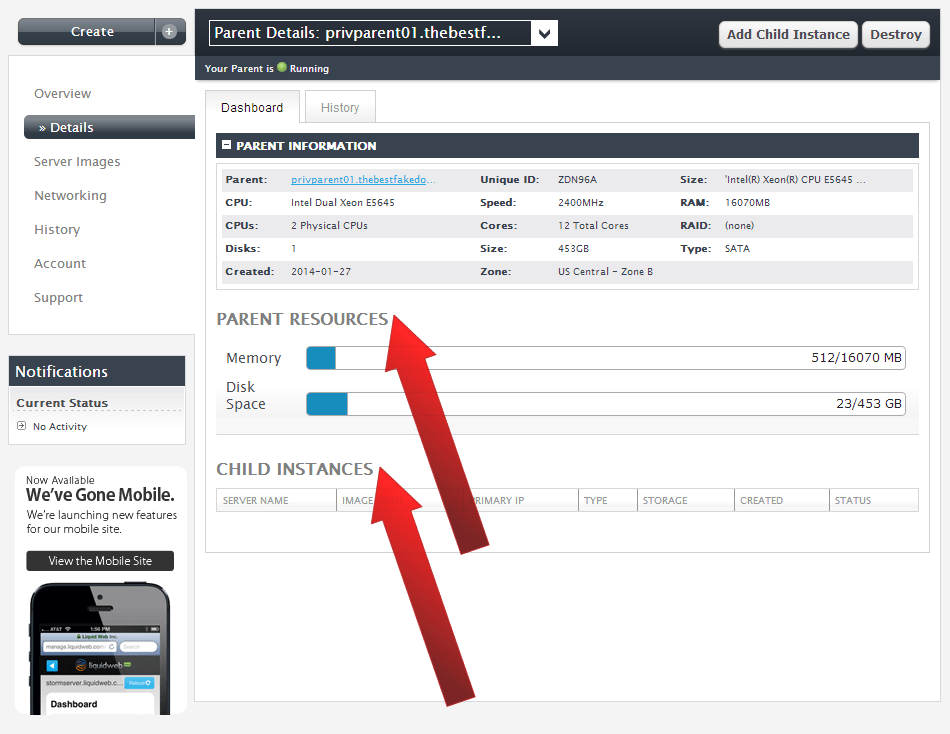 Divide and conquer.
In some cases it's prudent to split your Private VPS Parent parent into child instances of equal size. A good rule of thumb is to base the size of the child instances on how many Cores are available. For example, the Storm Private Cloud parent in the above tutorial has 12 cores, as listed in the Dashboard. Thus, a child instance size of 1 core, 2 cores, 3 cores, 4 cores, or 6 cores would work.

About the Author: J. Mays
As a previous contributor, JMays shares his insight with our Knowledge Base center. In our Knowledge Base, you'll be able to find how-to articles on Ubuntu, CentOS, Fedora and much more!
Have Some Questions?
Our Sales and Support teams are available 24 hours by phone or e-mail to assist.
1.800.580.4985
1.517.322.0434
Want More Great Content Sent to Your Inbox?