How To Create a Private VPS Parent
How To Create a Private VPS Parent
Reading Time: 2 minutes
Easy Customization and Superior Scalability.
Private VPS Parents, are completely dedicated to your infrastructure and offer the functionality of a private cloud all within the Storm interface.
With the Storm Private Cloud parents, it's easy to create Virtual Instances with customizable amounts of RAM, disk space, and CPU cores.
Click on the Create button in the top left corner, and then select Storm Private Cloud from the menu that appears.
Next, you'll select the zone and the hardware configuration for your Storm Private Cloud parent. In this case, I've selected a server with two Intel Dual Xeon E5645 processors, ~16GB of RAM, and one internal SATA disk (without RAID).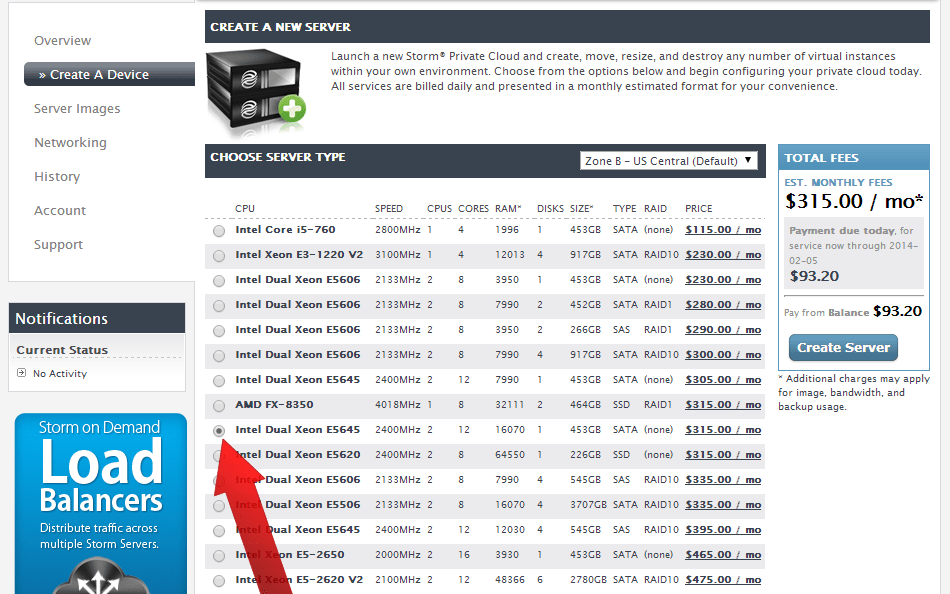 Note:
Choosing a hardware configuration is always important, but don't feel overwhelmed by this step. With our Private Cloud servers, we can move the virtual instances that reside on a parent server to any other parent server on your account, or to the public cloud, with just a few simple clicks of the mouse. Additionally, utilizing a disk array with redundancy (RAID 1, RAID 5, etc.) to protect against hardware failure is always suggested!
Next, we will add the server name to the Host Name field with a hostname for your Private Cloud parent. For example, privateparent01.domain.com. Then, click on the Create Server button.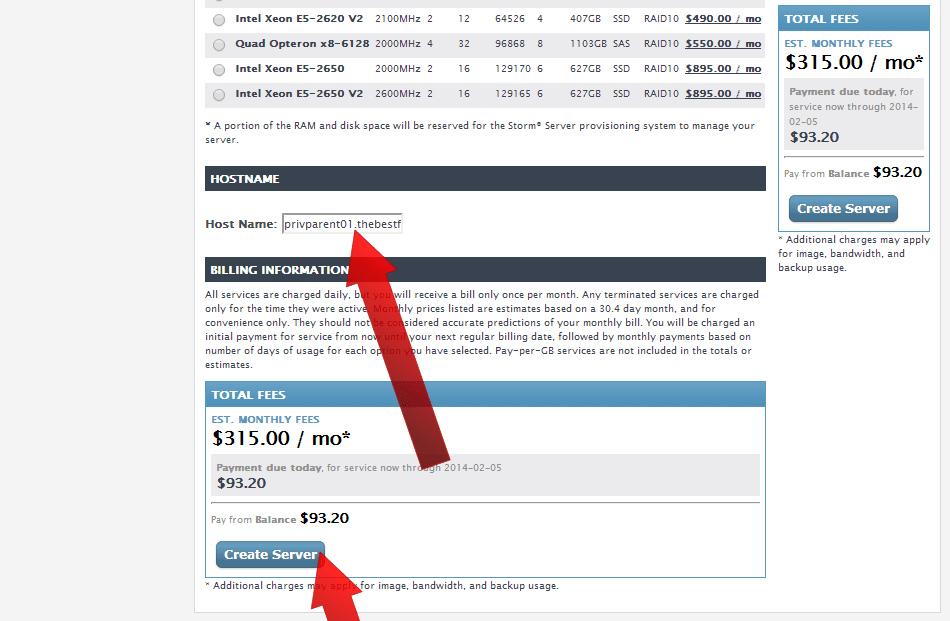 A dialogue box confirming the creation of the Storm Private Cloud parent will appear. Verify the information and then click Create Server to continue.
Congratulations!
Your Storm Private Cloud parent user is now set up and ready to use, as seen below.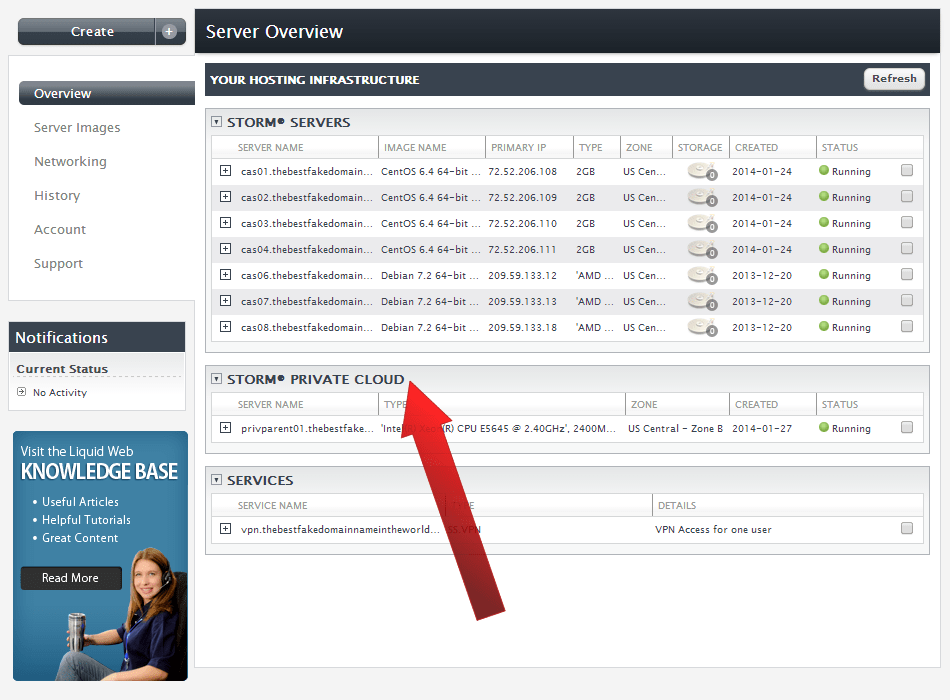 About the Author: David Singer
I am a g33k, Linux blogger, developer, student, and former Tech Writer for Liquidweb.com. My passion for all things tech drives my hunt for all the coolz. I often need a vacation after I get back from vacation....
Have Some Questions?
Our Sales and Support teams are available 24 hours by phone or e-mail to assist.
1.800.580.4985
1.517.322.0434
Want More Great Content Sent to Your Inbox?