How Do I Use Liquid Web's Hosting Toolkit?
Reading Time: 3 minutes
If there is one truth in the world of web hosting, it is that we always need more information. Information about configurations, dedicated servers, VPS servers, connections, delivery speeds and networking is essential in troubleshooting and optimizing our web presence. While this kind of information can be gathered from various providers and sites across the Internet, Liquid Web has developed a one stop shop toolkit to gather some of the most vital troubleshooting tools in one convenient interface designed to make your life easier.
The Liquid Web Internet Webhosting Toolkit provides you with the data you need to verify connectivity, identify DNS issues, and test web page performance. We'll continue to develop and share new tools that will make your job easier; it's one of the ways that we are working to be the Most Helpful Humans in Hosting.
---
IP Checker
Knowing the public IP address of your workstation can help you to unblock your computer if it has been flagged by server security software. Head over to our Internet Web Hosting Toolkit and click on the IP Checker tab. This will display your public IP address (how your workstation identifies itself to the rest of the Internet).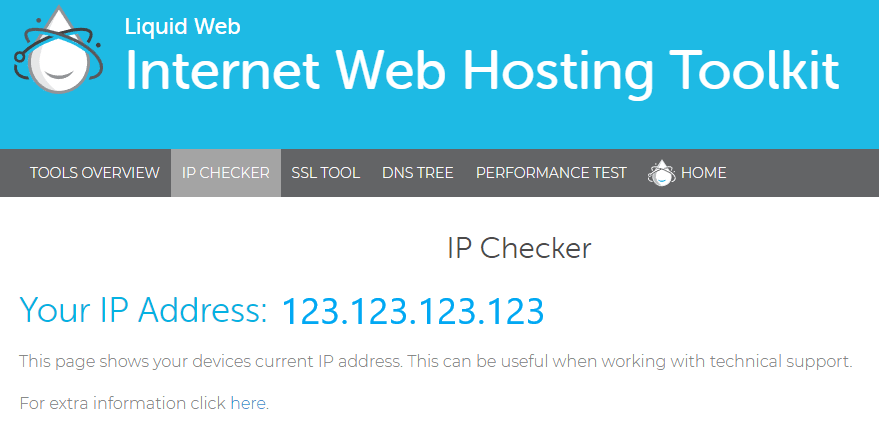 ---
SSL Verification Tool
SSL Certificates are a vital part of securing your website when doing business on the Internet. Ensuring your website's SSL is up to date and correctly functioning is a necessary task in assuring your visitors that their transactions and information is secure. To check your SSL status, browse to the SSL Verification Tool and enter your domain name.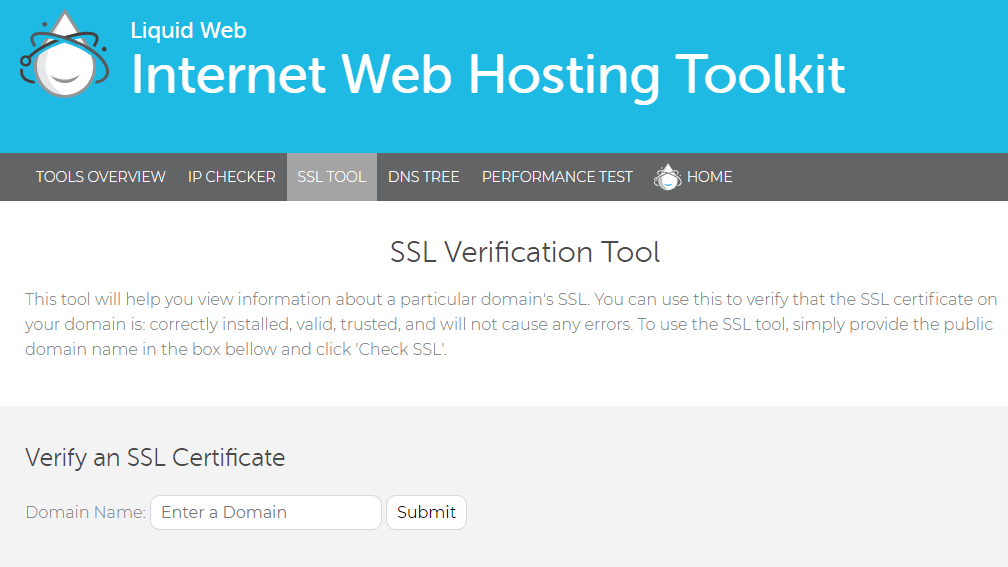 When you click Submit, the site will show all the relevant information about the SSL for your domain, including when the SSL was initially ordered, it's expiration date, the Certificate Authority who issued the certificate, the type of encryption, and all of the domains/subdomains covered by the certificate.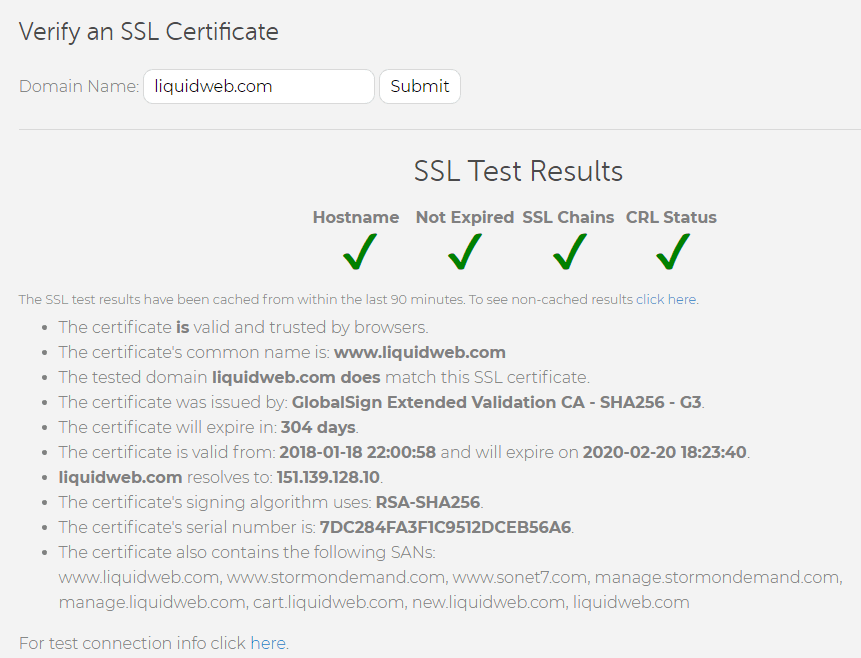 ---
DNS Tree
Understanding your DNS records is necessary for website accessibility. DNS records can be confusing, but we've simplified the concept by creating a visual map of your DNS entries to identify essential records.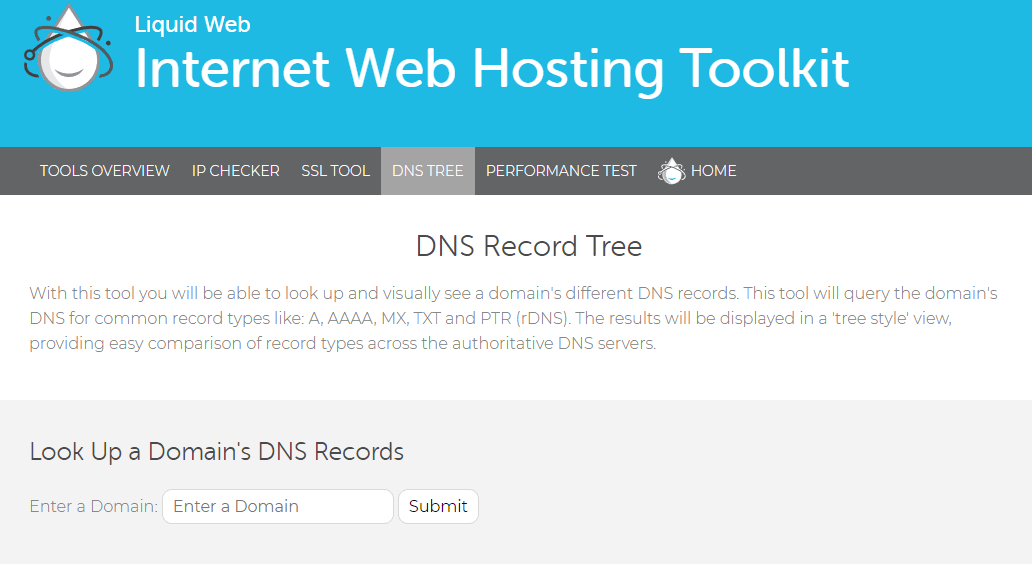 When you click Submit, the DNS Tree will display all of the DNS records that are available from your domain's authoritative nameservers. The domain will be shown on the left, then the authoritative nameservers, followed by the types of available records (A records, MX records, TXT records, etc.) and finally the actual records at the far right of the screen.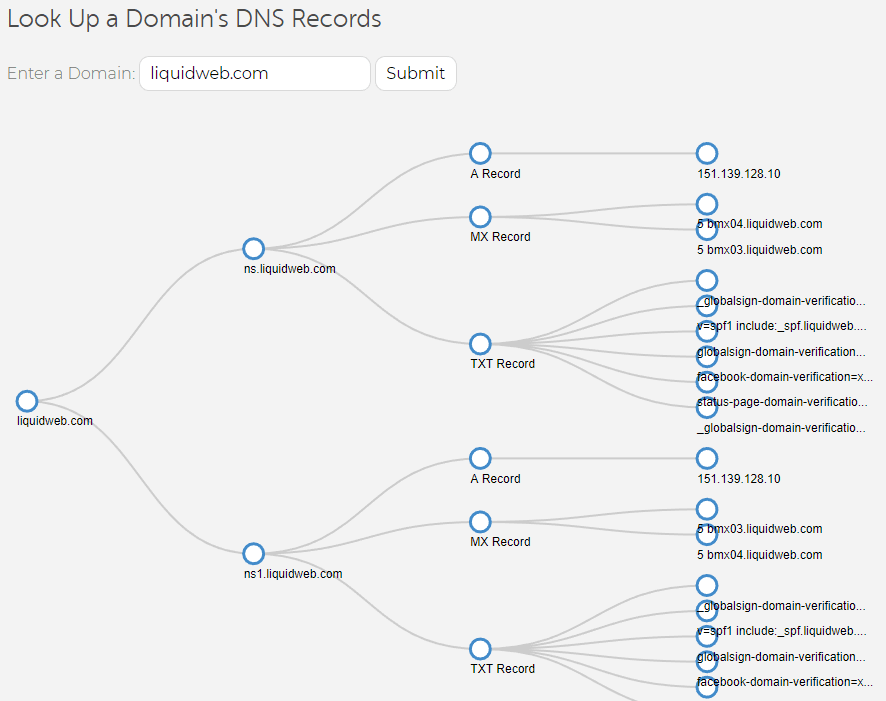 This allows you to verify your public DNS records are correctly set. Mismatched records or missing data could result in users receiving errors, like "DNS address could not be found", when trying to browse your website.
---
Performance Test
The newest addition to our Toolkit is the Webpage Performance Test. This page is a collection of tools for testing the responsiveness of your website using a variety of metrics and testing locations. These tests can assist in creating a more efficient and faster site, providing a better experience for your users and customers.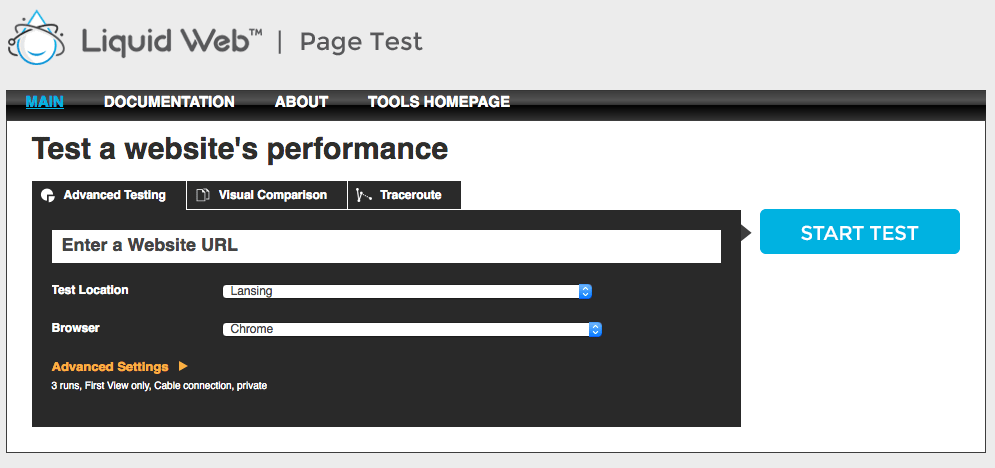 Would you like to know more about the tools Liquidweb has available? Submit a ticket with us via our support@liquidweb.com, give us a call at 800-580-4985 or, open a chat with us to speak to one of our Level 3 Support Admins today!
About the Author: David Richards
David Richards has been an educator, a Technology Director, and now a Windows Administrator for 20+ years. He's an English major with a love for technology and helping others find ways to use technology more effectively. In his free time, Dave loves to read, play games, and spend time his family.
Have Some Questions?
Our Sales and Support teams are available 24 hours by phone or e-mail to assist.
1.800.580.4985
1.517.322.0434
Want More Great Content Sent to Your Inbox?