Viewing and managing orders in WooCommerce
Reading Time: < 1 minute
You've set up your products, your store is live, and the orders are coming in, just like you had hoped. But where can you see your orders within your dashboard? After all, setting up your online store is just one half of this journey – fulfilling orders is the other half!
How do I find orders that have been made on my store?
After you log into wp-admin for your store, go to WooCommerce > Orders, which load your orders screen and list all the orders that have been placed through your store.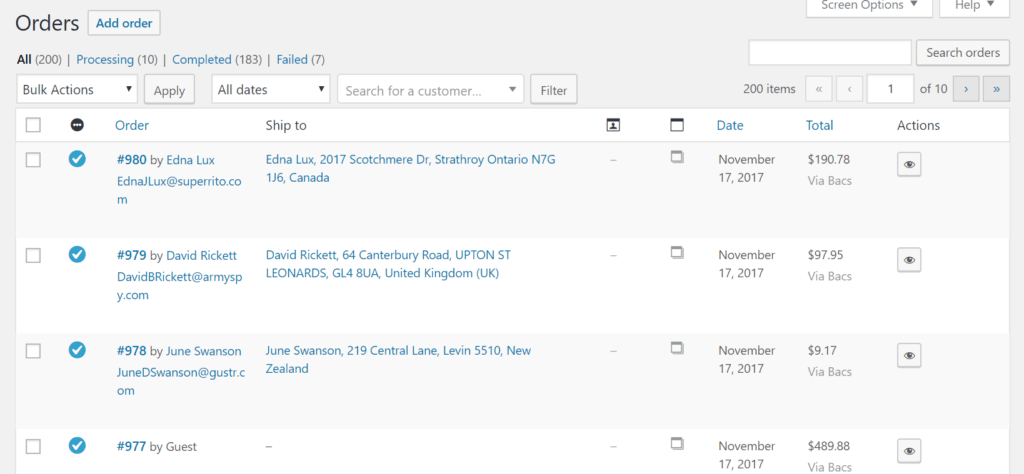 On this page, you will see orders that have been made and their order status. For example, and order may be Processing, Completed, or Failed.
To see per order details, click on the order number. This will bring up more information about who completed the purchase, where the order is being sent, and contact details.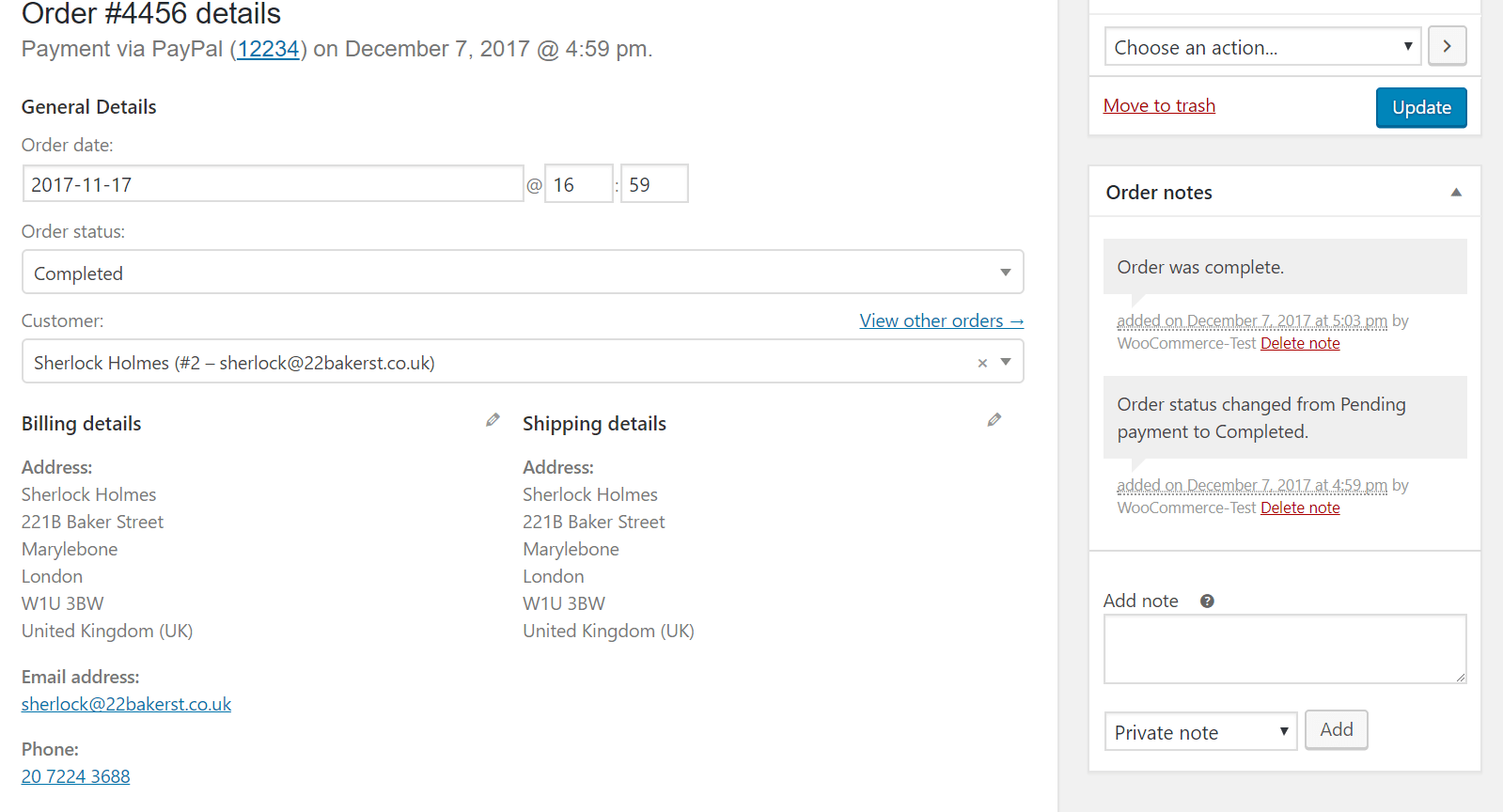 It is important to note that you can only edit orders when they are set to Processing. If an order is set to Completed then the product(s) and other details cannot be edited.
About the Author: Dan Pock
Dan Pock does technical support at Liquid Web with a background in System Administration, Public Relations, and Customer Service. His favorite things include his cats, Oscar Boots, and Dash Nougat; experimenting with PHP; and making up recipes (or at least attempting to). You can find his coding hijinks on GitHub, where he shares most of his projects and open source work.
Have Some Questions?
Our Sales and Support teams are available 24 hours by phone or e-mail to assist.
1.800.580.4985
1.517.322.0434
Want More Great Content Sent to Your Inbox?