Adding categories to WooCommerce Products
Reading Time: 2 minutes
So you're building out your new eCommerce store and are adding in your products. Maybe you are going to sell a mixture of varying styles of Belts and Hats. So you have all your Belts in and are going to start adding the Hats, how do you keep everything organized though? Well, similar to WordPress posts you can set categories and tags for your products.
Categorization is a great way to organize if you have a variety of products, or want to make it easy for your customers to find products that fall into a certain group. Having access to these taxonomies is a very valuable tool, a well organized product catalog can make a world of difference for customers.
Using product categories in WooCommerce
As you setup your shop you'll probably want to plan out how you'll categorize and tag your products. Doing this in advance can really help speed things up for product creation time! There are two ways that you can add product categories to your products. The places to do this are on a Product page and from within the Product Categories page.
First, when you create new products, or edit existing ones, you can select or add new product categories from the individual product page. Once you have selected the appropriate product categories be sure to click update so you save your changes.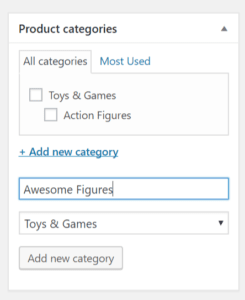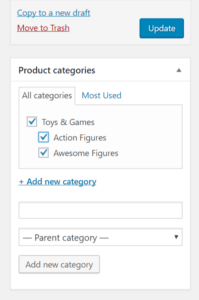 The second way to add product categories is to hover over Products and choose Categories. Added product categories will then be available when you next add or edit a product.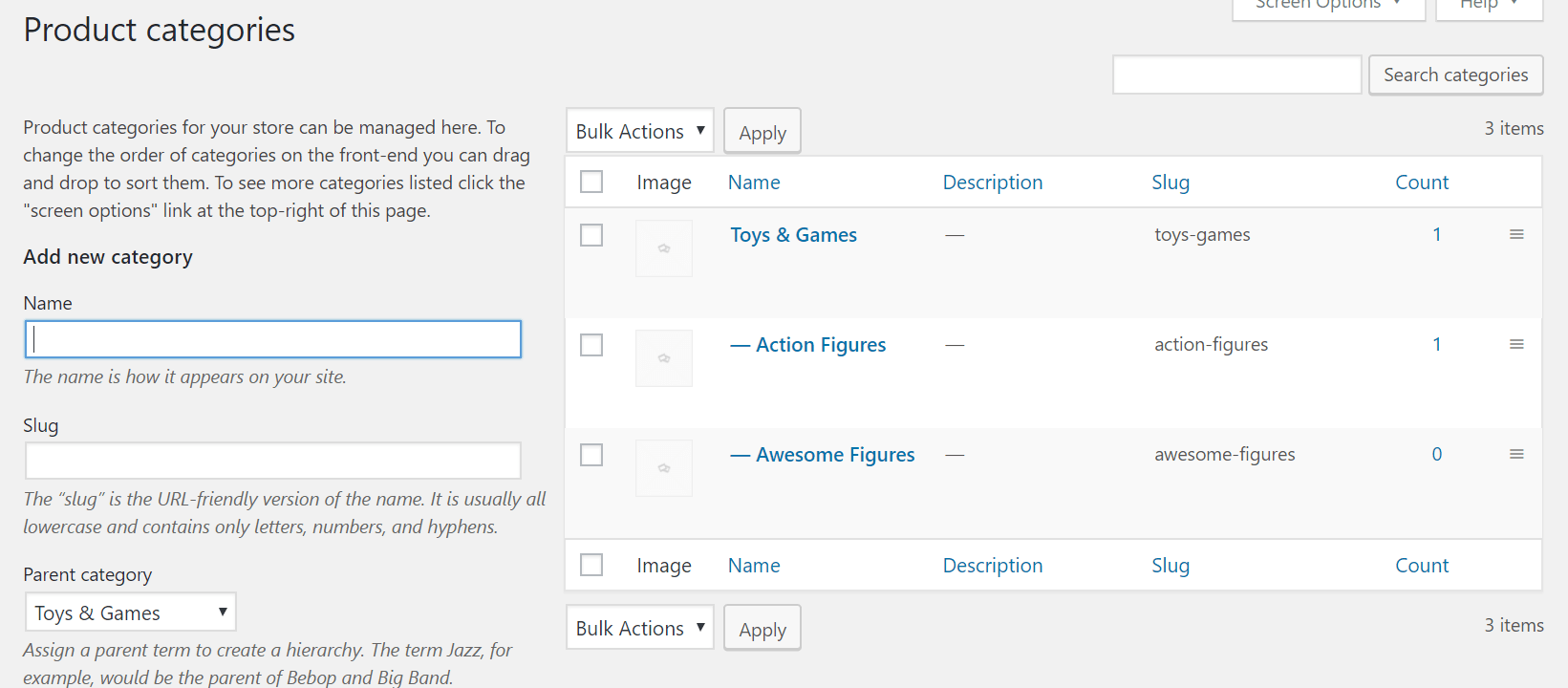 As you can see from the image above you can even have nested category groups. This can help provide further granularity to your end users when they are browsing your store.
About the Author: Dan Pock
Dan Pock does technical support at Liquid Web with a background in System Administration, Public Relations, and Customer Service. His favorite things include his cats, Oscar Boots, and Dash Nougat; experimenting with PHP; and making up recipes (or at least attempting to). You can find his coding hijinks on GitHub, where he shares most of his projects and open source work.
Have Some Questions?
Our Sales and Support teams are available 24 hours by phone or e-mail to assist.
1.800.580.4985
1.517.322.0434
Want More Great Content Sent to Your Inbox?