Our Liquid Web
Executive Leadership
For our leadership team, powering our clients' business potential is what matters most.
Meet the leadership team with decades of technology experience serving web professionals just like you.
Our Leadership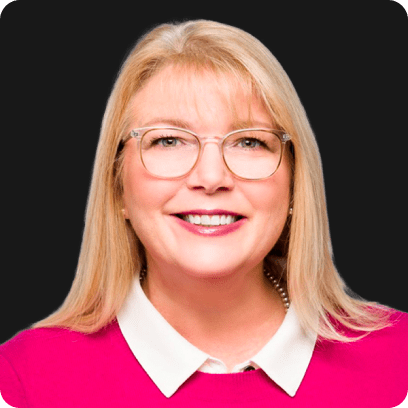 Carrie Wheeler
President Liquid Web Family of Brands
Ms. Wheeler is the President of the Liquid Web Family of Brands which include Liquid Web, Nexcess, StellarWP and Modern Tribe.
Carrie is passionate about building products, services and comprehensive solutions for entrepreneurs, designers, developers and digital agencies who are building their business on the web.
She brings more than 30 years experience in high tech across consulting (Accenture), Telecommunications (MCI, AT&T, Cbeyond), and Cloud Hosting (Liquid Web, Nexcess). In previous roles, she held leadership positions across a variety of organizational functions including IT strategy, merger and acquisition planning and execution, customer operations, systems development, quality assurance, program management and capital management, and process definition and development.
Liquid Web and Nexcess
Rhonda Capone
PMO


David Eblen
Product

Josh Ward
Acquisition & Partner Sales

Callie Mykut
Base Sales

Terry Trout
Marketing & Affiliates

Aspen Kron
Customer Experience

Lisa Clark
Development

Ryan McDonald
Engineering

Clinton Hansen
Customer Support

Brad Doutree
Acquisitions & Onboarding
StellarWP
Zach Tirrell
TEC, LearnDash,
& Restrict Content Pro

Devin Walker
GiveWP, Kadence,  iThemes, & IconicWP
Modern Tribe
Reid Peifer
Agency Management

Shane Pearlman
Strategic Initiatives
Jim Geiger
Chief Executive Officer


Otavio Birman
Vice President at One Equity Partners
Chip Schorr
Senior Managing Director at One Equity Partners
Raj Patil
Chief Executive Officer & President, Orion Innovation
Carlo Padovano
Managed Director at One Equity Partners

Doug Rousso
Operating Partner, One Equity Partners
Additional Helpful Humans
Corporate Address
Liquid Web Inc.
2703 Ena Dr.
Lansing, MI 48917, US