Save 55% Off the iThemes Bundle

Just $330 $147/year!

iThemes is Now A Liquid Web Company
GET THEIR TOP WORDPRESS TOOLS IN ONE BUNDLE FOR ONE LOW PRICE
If you've spent any time building a site with WordPress, you've likely heard of iThemes - the folks behind BackupBuddy®, iThemes Security Pro, and iThemes Sync Pro. If you've visited their site before, you likely know that they're always creating special offers, coupons, discounts and bundles.
Given the exciting news that they were joining Liquid Web, we asked them to create a bundle that they'd never done before - exclusively for Liquid Web customers who are running WordPress sites. This bundle brings all three of their flagship products together, at a massive (more than 50%) discount.
EXCLUSIVE
Liquid Web

Bundle
JUST $147/yr
(A $330 value!)
WordPress Backup, Security & Site Management
Built by the Trusted Team at iThemes

Over $130 value!
Manage Multiple WordPress Sites From One Dashboard
When you need to manage multiple WordPress websites easily, Sync Pro is what you've been looking for. Monitor all your sites for uptime, downtime and their overall performance. With Sync Pro, you can send clients reports of all the maintenance you've done.
And best of all, with Sync Pro, you can update tons of plugins and themes that you use across multiple sites with just a couple of clicks.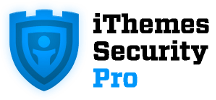 A $100 value!
The #1 WordPress Security Plugin
Your WordPress website needs a WordPress security strategy that includes a trusted WordPress security plugin.
iThemes Security Pro works to fix common WordPress security issues you may not know exist. From strong password enforcement to brute force protection to WordPress core file monitoring, this plugin will make sure others can't hack your site.

A $100 value!
The Original 3-in-1 WordPress Backup Plugin
BackupBuddy®'s backup includes everything needed to run your WordPress website. Backup all WordPress files, all files in the WordPress Media library, your WordPress themes and WordPress plugins, and more.
Once BackupBuddy® completes your backup, you can save backups locally, or push them to one of the many services we've integrated with (like Dropbox).
Save 55% Off the iThemes Bundle for Liquid Web
(NORMALLY A $330 VALUE, WHAT A STEAL!)
Backups, Security, & Maintenance
10-site license for Sync Pro
10-site license for BackupBuddy®
10-site license for Security Pro
Normally $330
Now $147/year
** = Includes plugin updates and support for 12 months.
*** = Order will be placed and processed on the iThemes website.