The Best Ways to Secure WordPress
Reading Time: 5 minutes
On our Managed Wordpress hosting platform, we strive to ensure security with regularly scheduled patches and updates. By utilizing our intrusion prevention software, we mitigate malicious activity and block repeated failed logins for your Wordpress admin portal. Furthermore, our web-application firewall, restricts unneeded ports along with custom rules to help protect you on the application level. We take care of the administration work so you can spend more time securing your site. Below our Managed Wordpress admins share tested (and trusted) implementations to keep your site locked up tight.
WordPress Security Plugins
The iThemes Security plugin is a fantastic addition to enhance your security, and it is easy to install.  By adding an extra layer of protection, below is a list of security features that iThemes Security Pro provides.
Click To See iThemes Security Features
+
To install, login to your WordPress dashboard, click on "Plugins" on the left. Click on "Add New" and use the search box to find "iThemes Security (formerly Better WP Security)". Click on "Install Now", and then activate the plugin.  On the left bar, click on "Security" and iThemes will start a security check on your site.  Additionally, you can click on Security > Settings on the left to enable any security features that fit your website.
Wordfence Security – Firewall & Malware Scan plugin – Wordfence includes an endpoint firewall and malware scanner.  One of the key features is their threat defense feed arms that are supplied with the newest firewall rules, malware signatures and malicious IP addresses to keep your website safe.  Click on the Wordfence subtitle to jump to installation and setup instructions.
You can create an account with CloudFlare to help protect your websites from various attacks including DDoS mitigation, customer Cloudflare helps mitigate DDoS attacks, prevent customer data breaches, and block malicious bot abuse. Cloudflare DNS is DDoS protection for domain resolution. It sits behind the same 15 Tbps network that protects over 7 million Internet properties from denial-of-service attacks.  Cloudflare DNS also comes with built-in load-balancing, automatic failover, rate-limiting, and filtering. Cloudflare also offers DNSSEC to add a layer of trust on top of DNS by providing authentication.
Web application firewall (WAF) rulesets – Available on all of Cloudflare's paid plans, the WAF has built-in rulesets, including rules that mitigate WordPress specific threats and vulnerabilities. Additional features: automatic cache purge, and header rewrite to prevent a redirect loop when Cloudflare's Universal SSL is enabled.  You can change Cloudflare's settings from within the plugin itself without needing to navigate to the cloudflare.com dashboard. The available settings to change are: cache purge, security level, Always Online, and image optimization.
As an auditing, malware scanner, and security hardening plugin, it's a security suite that works well with your existing website's  security. This plugin offers a great set of security features such as Security Activity Auditing, File Integrity Monitoring, Remote Malware Scanning, Blacklist Monitoring, Effective Security Hardening, Post-Hack Security Actions, Security Notifications, and Website Firewall (premium).
General Security Recommendations
We are living in an age where security needs to be updated at all times. Passwords is one of those crucial security mechanisms that needs to be updated at least every 30 to 60 days. The recommendation for each password complexity is to be at least 15 characters containing a combination of uppercase letters, lowercase letters, numbers, and symbols. The passwords should not contain dictionary words, usernames, personal information, or letter sequences. The passwords should not be reused in a given year.
Along with having secured passwords, your computer should also be protected.  Attackers can exploit computers that have outdated operating systems using worms, malware, Trojans, and viruses. You will need to make sure your computer has the latest security patches and fixes.  All browsers should be the latest versions. Do not install any software or browser plugins from any untrusted parties.  Install reputable anti-virus software and conduct regularly malware scans on your computer.
The most common source for malicious injections are vulnerabilities in CMS software, plugins, themes and other commonly used third party code. We recommend taking measures to update all CMS software, plugins and themes used to the latest versions available from their respective vendors. This would help limit the chance of future infections occurring.
Registering your website with Google Webmaster Tools will tell you the health of your website. Change the Default "admin" username.  Since usernames make up half of login credentials, having the username "admin" made it easier for hackers to do brute-force attacks.
Final Thoughts
Being at the top of your game on security is worthwhile to avoid paying expensive fees to clean up a hacked site, especially since there are many free security options at your disposal. Take a stroll through our Managed WordPress product page and discover how we can take the guesswork out of security. Along with a 24/7 support team at your fingertips, our Managed WordPress platform automatically updates plugins to reduce your site's vulnerability to malware.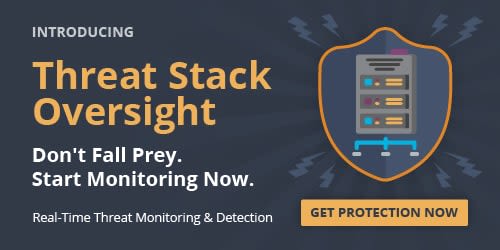 About the Author: Jennifer Walsh
Jennifer is a former Managed Applications Technical Support Specialist III at Liquid Web with a background in Information Security and System Administration. Her passions are her family, dogs (Penny and Rose), educating anyone on information security, and her ninja 650.
Have Some Questions?
Our Sales and Support teams are available 24 hours by phone or e-mail to assist.
1.800.580.4985
1.517.322.0434
Want More Great Content Sent to Your Inbox?