For WooCommerce Stores That Mean Business
We've Built a Dedicated Platform For
Stores Ready For Massive Growth
WooCommerce runs better with Jetpack! Check out our WooCommerce plans below, which come with Jetpack Professional.
The Best Value for WooCommerce Stores
Our plans come bundled with all the premium WordPress plugins and themes we love for a fast and beautiful WooCommerce store.

Managed WooCommerce
Merchant
Everything You Need To Start Off Strong
Number of stores: up to 3
Max Orders: Max 1,000 orders an hour
Bandwidth: 5 TB
Premium features included: 14
Beaver Builder Included
Iconic WP Included
Managed WooCommerce Enterprise
Advanced Reliability For Fast-Growing Stores
Number of stores: up to 20
Max 5,000 orders an hour
Bandwidth: 10 TB
Premium features included: 21
Beaver Builder Included
Iconic WP Included
Dropshipping via ShopMaster Included
Marketplace via DokanPro Included
Glew.io Included

Managed WooCommerce Hosting is Now Powered by Nexcess™, a Liquid Web Brand

Make Your Content Look Anyway You Want
You already have access to beautiful themes. Take the next step with Beaver Builder & IconicWP to make every paragraph, quote, and product page beautiful.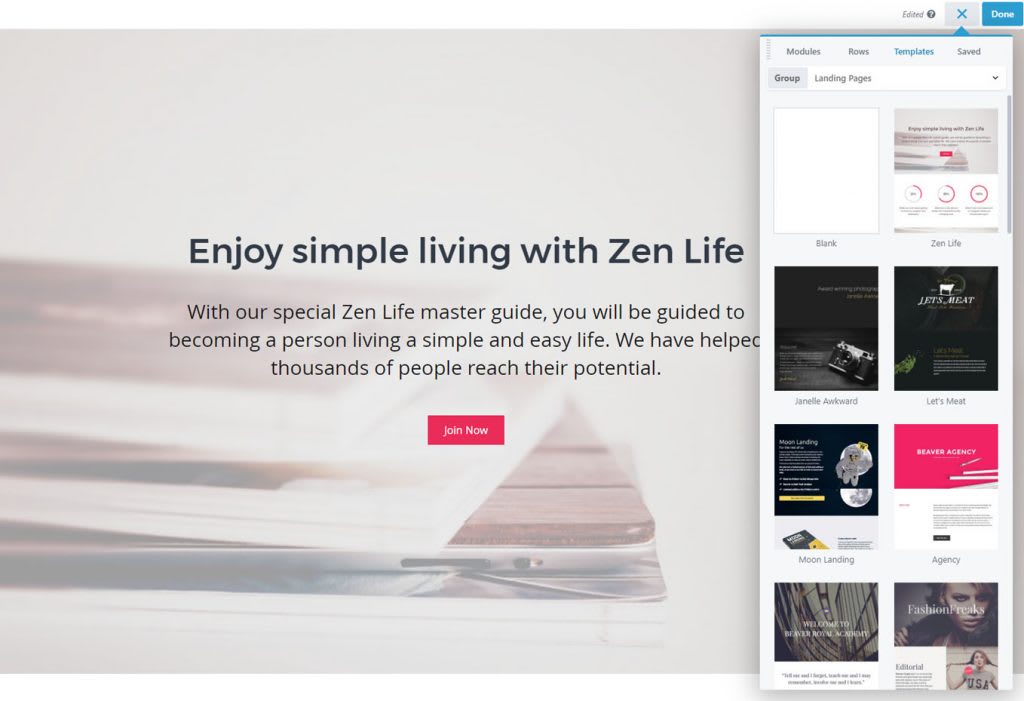 What Does Managed WooCommerce Mean?
Our team lives and breathes WooCommerce. Many of us have been using it since the earliest years and we've learned a lot. Our Managed WooCommerce platform was built from the ground up with hundreds of modifications and special rules to ensure you have the fastest, & most reliable store.
White Glove Migrations
Our staff have migrated thousands of WooCommerce stores to our platform and can protect you from common challenges.
Automated Backups
We automatically backup your site every day so you can sleep easy knowing there's always a working version of your site you can return to.
Direct Access to Everything
Developers not only have SSH access but can also connect directly to the store's database.
Jetpack Professional
Jetpack Professional brings a content CDN, image lazy loading, ElasticSearch, spam protection & malware scanning.
Uptime Monitoring
You can't make money when your store is offline. So our uptime monitoring will make sure you're notified when there's an issue.
Test Your Changes
Test changes in our staging environment and push those changes to production with live database merging without worries.
Jetpack.com Recommends Liquid Web for Online Stores
When you want the best host for your WooCommerce store,
you can trust Jetpack's recommendation.
The Reviews Are In...

We might see even more Managed WooCommerce hosts emerging down the year. But what Liquid Web provides right now, is crisp and definitely worth your money.

Just as they have taken Managed WordPress hosting to a new level, their WooCommerce hosting plans now set the standard for premium eCommerce hosting for WooCommerce sites.

The Managed WooCommerce Hosting is a perfect solution for all e-commerce store owners. Liquid Web's dedicated platform is perfect for all kind of stores.
When It Comes to eCommerce, You Get What You Pay For
You'll be delighted by our people and our platform.