The Complete Solution for Your WordPress Websites

NEW - Plugin Performance Monitor
Our customers tell us that we make their websites faster. And then we work to help them keep it that way. We'll watch your site's performance every day and capture and compare the performance before and after plugin or theme changes have been made. Some providers tell you your site is slow. We tell you why. And we include it free with every WordPress plan.

NEW - Our advanced automations help you fix critical issues fast.
WooCommerce Automated Testing runs nightly tests to ensure everything is working at all times. And if it's not, our WooCommerce experts are here for you 24/7/365. Included with plan where WooCommerce is installed.

Enjoy the Benefits of a Fast Website
Whether we're talking about Nginx, PHP 7, image compression or our specific configurations, we've developed a platform that highlights our team's obsession with performance. If you're looking for faster membership sites, stores, courseware or blogs, you're in the right place.

Never Think About Plugin Updates Again
Two years after we introduced this feature we're still surprised so few managed hosts are solving this problem for you. We make a copy of your site and test plugin updates for you every night, automatically, so you don't have to worry about keeping your site up to date ever again.

Migrate Your Site For Free
When you're ready to move to Managed WordPress, you won't have to worry about downtime or any expense. Between our white glove service and automation tools, we'll make sure that your site moves over painlessly. You'll know what's going on at every step, without having to lift a finger.
Expert Support That Stays Up All Night
Our number one priority is making sure you feel like our number one priority. Our team knows WordPress, has deep experience troubleshooting poor performance, and won't quit until your problems are solved.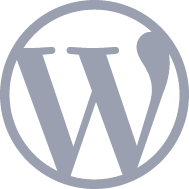 Why Choose Managed WordPress?
We've engineered the best WordPress solutions to make hosting simple. We'll focus on the hosting infrastructure and you can focus on growing your site. Find out what makes us the best choice for your mission-critical WordPress sites.
No overage fees, traffic limits, or metered pageviews.
Worry free automatic plugin updates with visual comparisons.
Image Optimization plugin included to improve page-speed!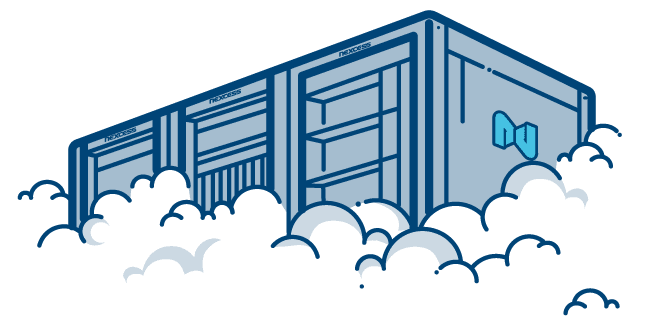 Nexcess™, Our Digital Commerce Cloud
We're proud to announce that Nexcess is now a part of Liquid Web. Nexcess' high-performance Cloud platform now runs our Managed WordPress & Managed WooCommerce plans, delivering exceptional speed, scale and security - all with the same great support and expertise you love.
Your project deserves the most reliable, high-performance cloud platform, backed by a support team who specializes in all things WordPress. Let's build something great together.

No Pageview/Traffic Limits
Tired of getting charged for pageview counts or overage fees? We never charge for pageview counts or overage fees.

Most hosts limit the type of access to the server. Instead we give you full access to both the database and the server.

Upgrade When You're Ready
Many hosts have a regular plan for upsells. If you're running a business, it's the last thing you want. It's also one of the last things we'll do.

We take daily backups and store them offsite for 30 days. Want to restore or download them? It's just a click of a button!

It's important to test your site prior to going to live. You get a staging site to be able to do any testing prior to making any changes live.

You won't hear us pointing fingers to other providers. We'll manage and protect everything for you.

Every single site you order from us comes with its own SSL certificate without any additional cost to you. No configuration, no hassle.

Our platform is built on the latest technologies PHP7, SSL and Nginx to improve WordPress speed.
Many hosts lock you into a ticket system. Our team of experts are available around the clock 24/7/365 by phone, email and chat.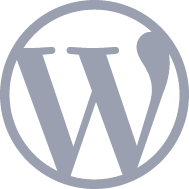 We take care of updating WordPress for you so you don't need to. Stop dreading those releases. We've got your back.

SSH, Git, and WP-CLI are a developer's friend. That's why we ensure that your developer will have access to them on any site you order.

We don't just do WordPress. Got a project that needs a database server or special application? No problem.

Plans & Pricing
Our Nexcess WordPress plans were designed to grow with your business, starting at just $7.60 per month with no hidden charges.
Now available in both the US and Europe!
During this time of exceptional need, for every new order, we will be donating to No Kid Hungry.
Managed WordPress FAQs
How is your platform optimized for WordPress?
+
How quickly can I get my sites online?
+
What happens if I exceed my monthly bandwidth allotment?
+
Do you offer a risk-free trial for any of your plans?
+
Can I run my online store on the Managed WordPress platform?
+
Do you offer reseller or affiliate programs?
+
The Most Helpful Humans in Hosting® Are Here 24/7/365
Managed Hosting Advisors Are Online Now!
The Definitive Guide to Managed Hosting
Learn more about the basics of managed hosting, how to choose a hosting
provider, and more in our definitive managed hosting guide.