Updating Your Root User and SSH Information in Manage
Reading Time: 2 minutes
In order for our support staff to SSH into your server to address issues we'll need your login details. If we do not have the your login details on file then our monitoring team will not be able to proactively fix any server problems that may arise. Additionally, if you open a ticket to address a specific issue, then the lack of accurate login details may cause a delay in support.
Security:
We store the relevant login information in a secure manner, only accessible to our Heroic Support® technicians.
Details:
To update and register your login information follow the instructions below once you are logged into the Manage interface at https://manage.liquidweb.com.
Step 1: Choose the Server
Expand the details of the server which you'd like to update the login details for by clicking on the + (plus sign). In this case, I'm expanding the details for cas01.thebestfakedomainnameintheworld.com.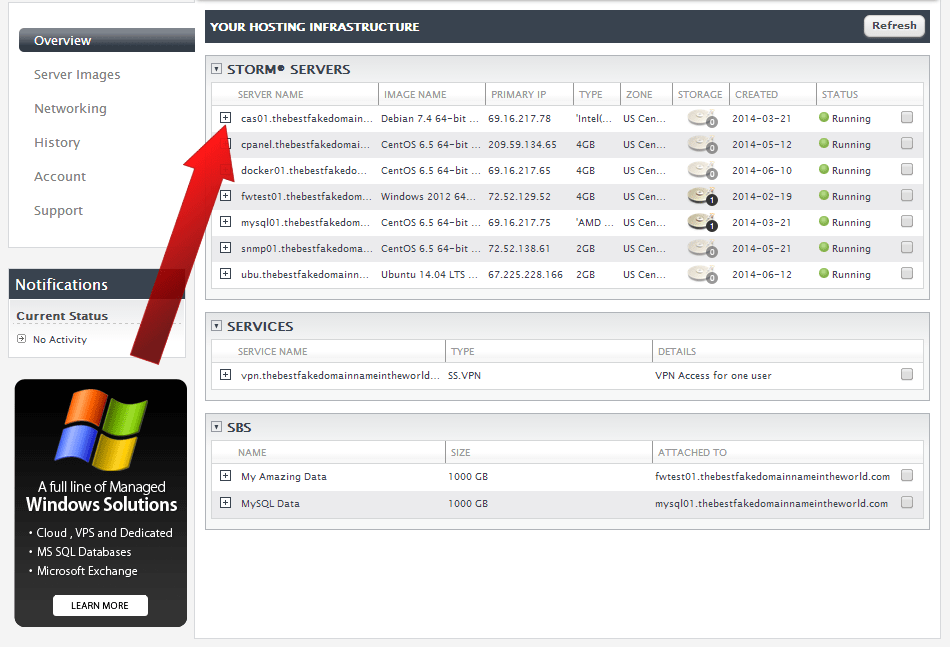 Step 2: Report Current Password
Select Report current password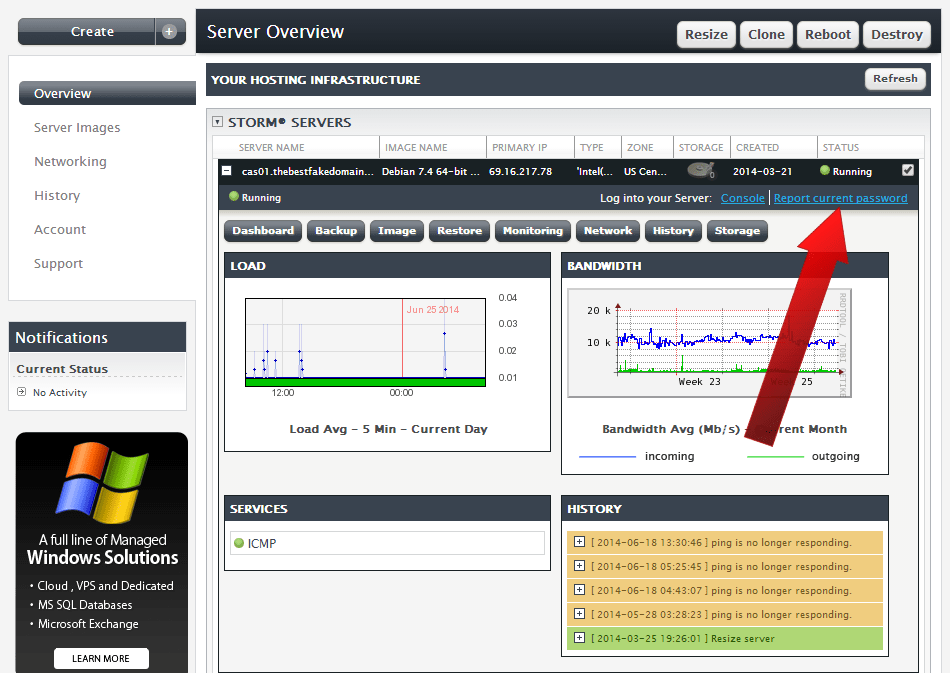 Step 3: Choose Advanced Settings
If you'd like us to login using the default root user on the default SSH port, then simply enter the password twice: once in the Root Password field, and once in the Confirm Password field and click Save Settings .
If you'd like us to login with a different user or you're using an alternate SSH port, then expand Advanced Settings by clicking on the + (plus sign).

Step 4: Root Login Disabled
If you'd like us to login with a different user, then check the box for Root Login Disabled .
If you're using an alternate SSH port, then be sure to enter the correct SSH Port .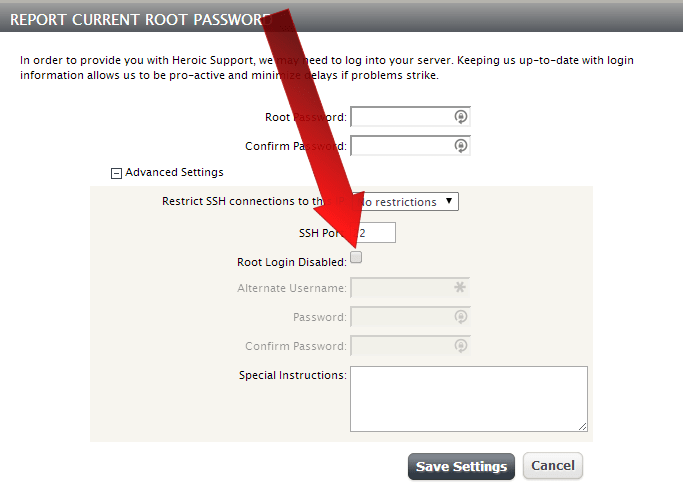 Step 5: Special Instructions and Saving Settings
Enter the relevant Alternate Username , passwords, and Special Instructions.
Click Save Settings to finish!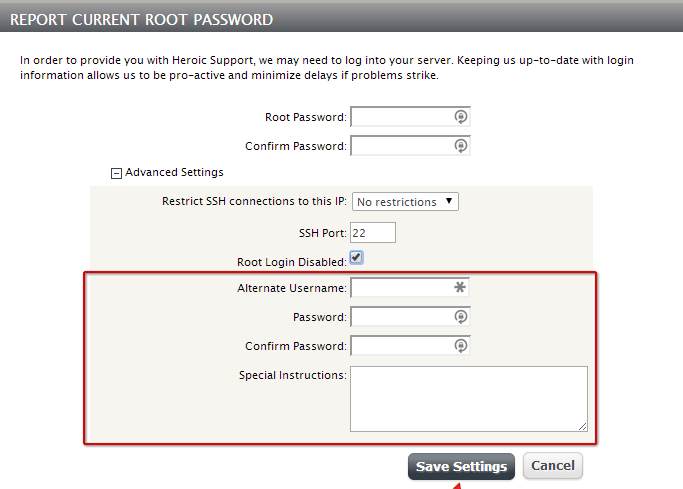 That's it! You've now securely provided us with updated login details!

About the Author: J. Mays
As a previous contributor, JMays shares his insight with our Knowledge Base center. In our Knowledge Base, you'll be able to find how-to articles on Ubuntu, CentOS, Fedora and much more!
Have Some Questions?
Our Sales and Support teams are available 24 hours by phone or e-mail to assist.
1.800.580.4985
1.517.322.0434
Want More Great Content Sent to Your Inbox?