Reading Time: 7 minutes
What Is Sudo?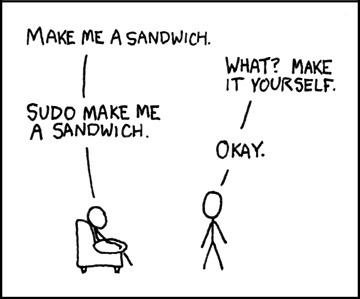 Continue reading →
Reading Time: 8 minutes
What is Java?
Java is considered one of the most popular programming languages. Java is a typed object-oriented programming language developed by Sun Microsystems (and subsequently acquired by Oracle). Development is mainly performed by a community organized through the Java Community Process. The language and the main technologies that implements it are distributed under the GPL but the trademark rights are owned by Oracle Corporation. Code written in Java (using the JVM - Java Virtual Machine) is transformed into bytecode and due to this, programs can run on any system where the JVM is installed. Therefore, Java is often called a cross-platform language. Most often, Java is used to develop backend programs and android applications.
Continue reading →
Reading Time: 12 minutes
Introduction
Most Linux distributions ship with a command-line based text editor, usually Vi/Vim or Nano. While both are excellent choices, Vim has a steeper learning curve and can be confusing for beginners. Nano, on the other hand, will feel much more familiar to anyone who has used notepad or other simple text editors in a desktop or other graphical user interface. This is not to say that Nano is not as feature rich as Vim; it is simply more accessible.
Continue reading →
Reading Time: 9 minutes
What is Samba?
Samba is an open-source software package that is released under a GPL (General Public License). It allows us to access a shared network drive and printers across various operating systems using the SMB/CIFS protocol. Samba has both client and server components. Samba uses the SMB protocol, which is necessary when accessing assets on a file server from a Microsoft computer. Samba can also work as a domain controller that is compatible with Microsoft Active Directory.
Continue reading →
Reading Time: 9 minutes
Introduction
In this article we will learn what the Network Time protocol (NTP) is and how to install it on the two Linux distributions most commonly used on Liquid Web's servers. We will be focusing on using CentOS 7 and Ubuntu 18.04 servers, but the process is largely the same on other recent versions of each. Before we start, make sure we are familiar with using SSH (Secure Shell) as we'll need it to connect to the server. Here's a link to one of our articles on the basics of SSH if you are unfamiliar with its usage.
Continue reading →
Have Some Questions?
Our Sales and Support teams are available 24 hours by phone or e-mail to assist.
1.800.580.4985
1.517.322.0434