Import Emails with Webmail on a cPanel Server
Reading Time: 3 minutes
When it comes to importing Emails on to a cPanel based server, using Webmail is the easiest method. Currently cPanel-based servers offer three different webmail interfaces [Horde, Squirrel Mail, and RoundCube] for viewing and managing email accounts without the need to setup an email client. This tutorial will focus on how to import emails from your server by utilizing the Horde Webmail interface.
While RoundCube does support email importing, it only allows you to do so with a single email at a time. This may not be an issue for some, but when working to import a large number of emails, this can be an inconvenience. Horde, on the other hand, allows the importing of entire folders, which can speed things up when working to import in bulk.
Pre-flight Checklist
These instructions are intended specifically for a managed Liquid Web server with cPanel.
The Horde Webmail interface must not be disabled on the server.
Access to the cPanel which owns the email address will be necessary.
Import Emails with Horde Webmail
For importing emails via Horde the process is largely the same as when exporting. You will need to start the same by opening the webmail interface for the email account. Once you are logged into the email address and have horde open you can proceed with the importing directions below.
Our example for importing continues from the examples set in exporting found above. Though, in this example we are using a different email account that is currently empty of any Emails.
From the Horde interface of the account you wish to import to, right click the folder you would like emails imported to. We will use the Inbox.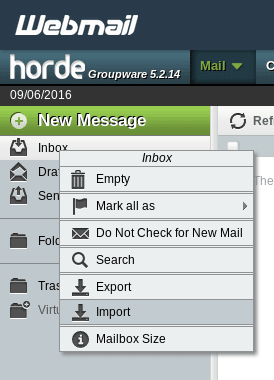 From the folder drop down menu select "Import"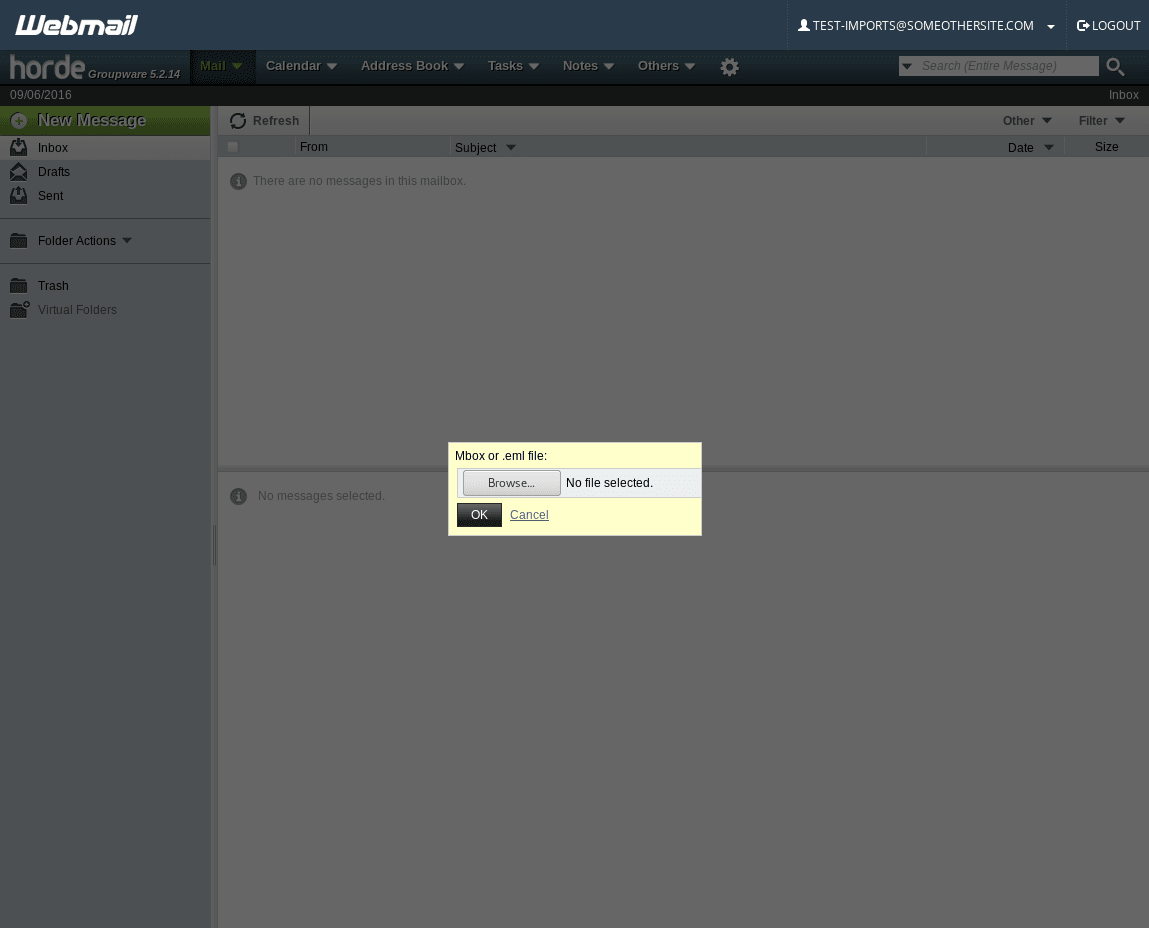 You will now see a popup to select the file for uploading, select the file by clicking 'Browse' to use the file picker.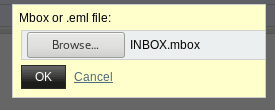 With a file selected click the "OK" button and Horde will begin the upload and import. After clicking OK you should return to the main Horde interface, there you will begin to see the imported emails to populate.
With this step complete you can now see that the emails were imported. You can see this below by comparing the two screenshots: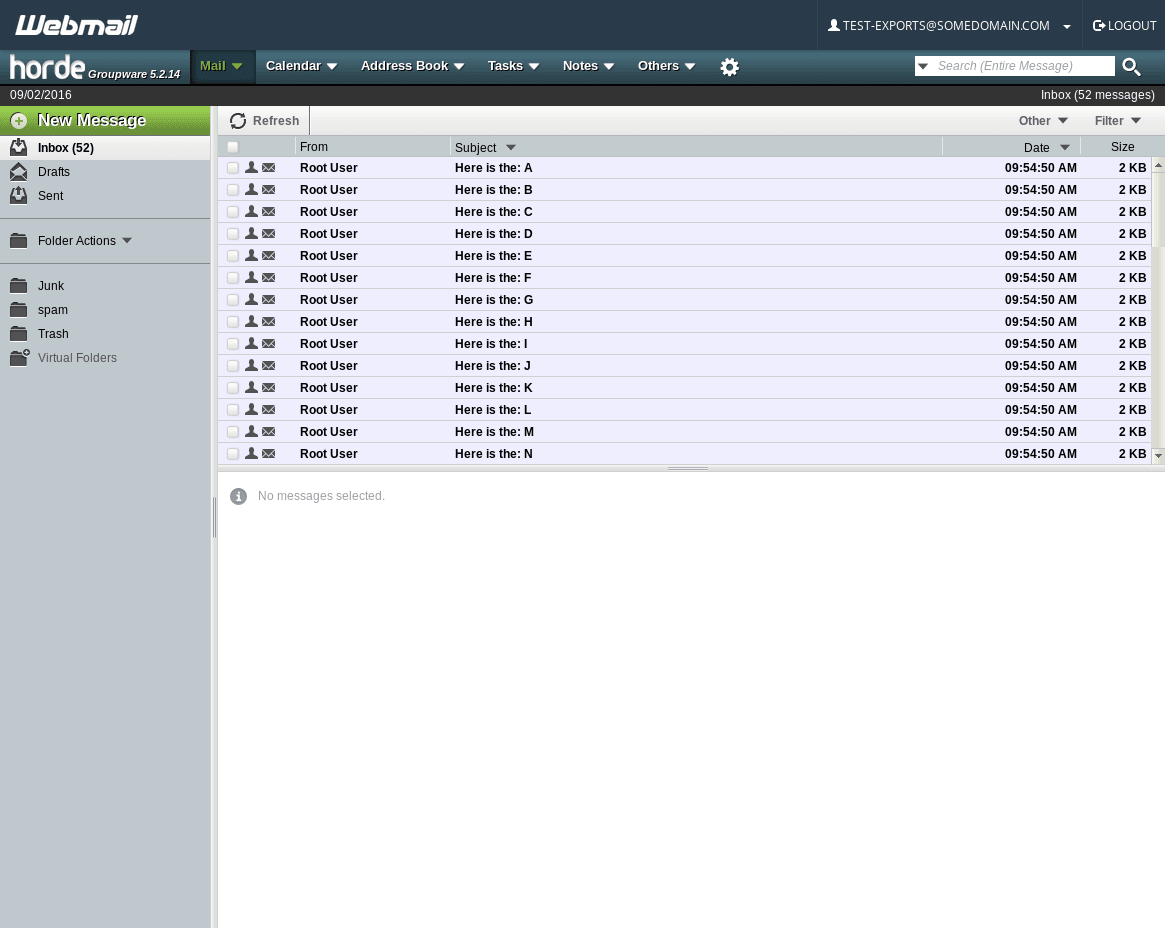 About the Author: David Singer
I am a g33k, Linux blogger, developer, student, and former Tech Writer for Liquidweb.com. My passion for all things tech drives my hunt for all the coolz. I often need a vacation after I get back from vacation....
Have Some Questions?
Our Sales and Support teams are available 24 hours by phone or e-mail to assist.
1.800.580.4985
1.517.322.0434
Want More Great Content Sent to Your Inbox?