How to Update a WordPress Plugin
Reading Time: 2 minutes
Step 1: Login to WordPress as Administrator
Hopefully, you're already well-versed in logging into your WordPress site as an administrator!
Step 2: Access Updates
If there is an update for a plugin or a theme, then you'll likely have a number in the top bar and next to Updates as shown below (the number 5). Click on Updates!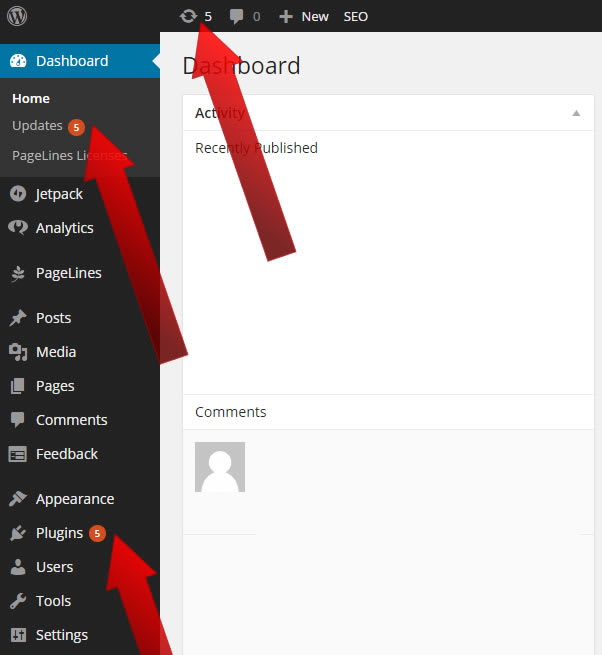 Step 3: Select All the Plugins
Check the box for Select All: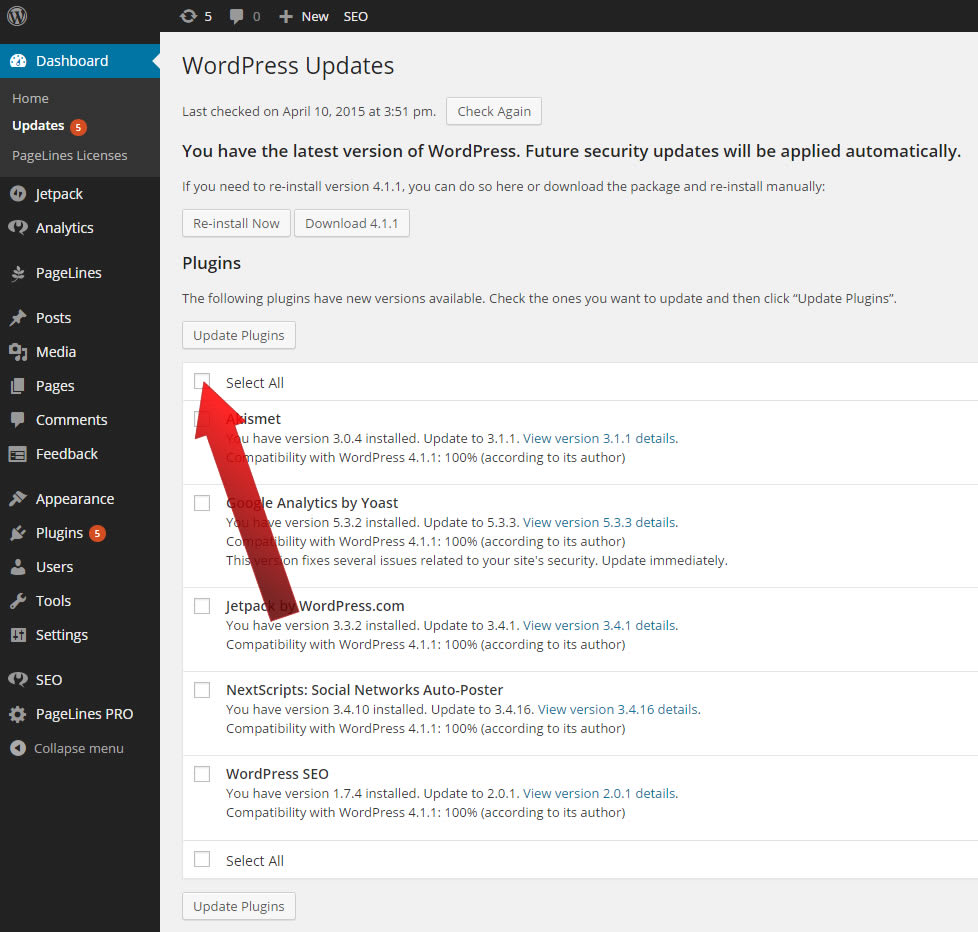 Step 4: Update the Plugins
Click on Update Plugins: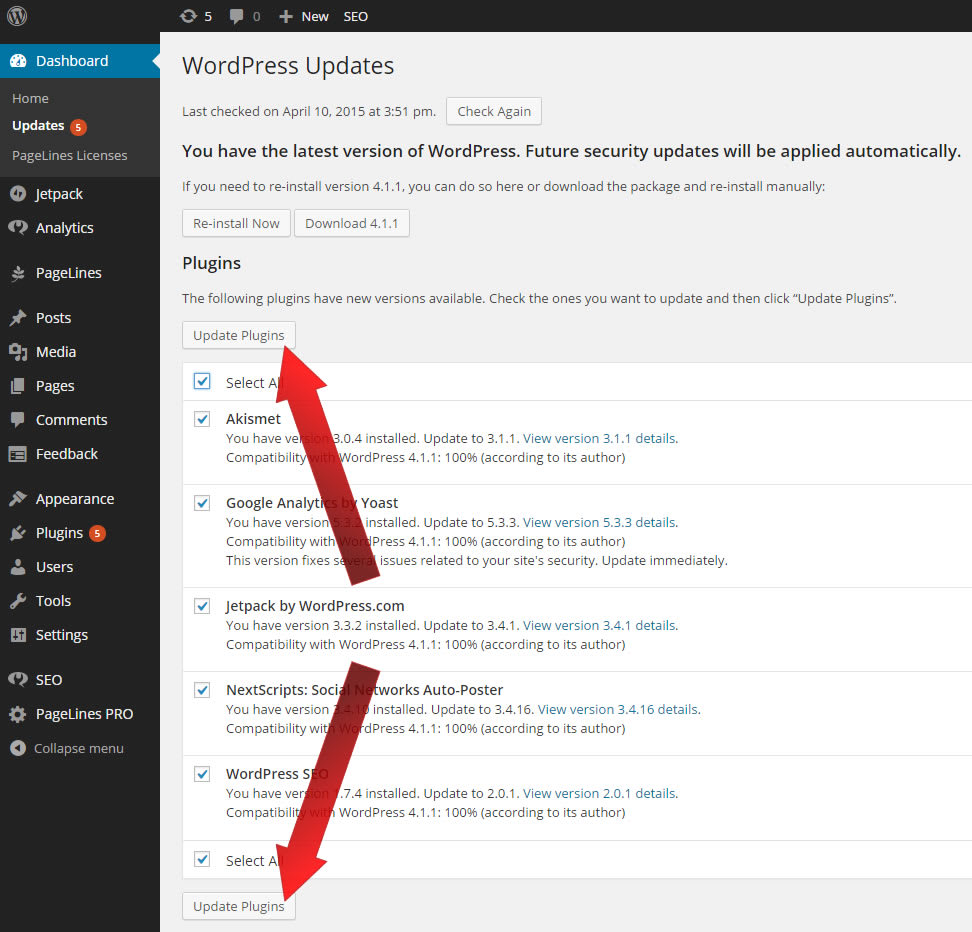 And at the end of the update process you should receive something similar to, All updates have been completed.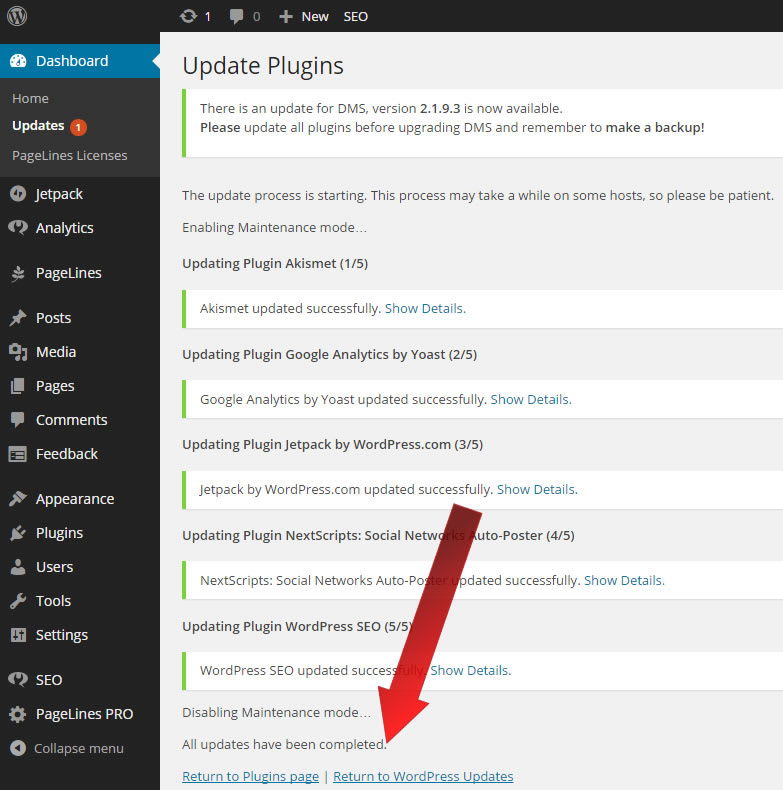 About the Author: J. Mays
Have Some Questions?
Our Sales and Support teams are available 24 hours by phone or e-mail to assist.
1.800.580.4985
1.517.322.0434
Want More Great Content Sent to Your Inbox?