How to Resize a Liquid Web Storm (Cloud) Server
Reading Time: 2 minutes
Pre-Flight Check
These instructions are intended specifically for resizing a Liquid Web Storm (Cloud) server.
I'll be resizing a 2 GB Storm VPS instance to a Storm Dedicated server.
Step #1: Select the Server to Resize
First, check the box for the server you would like to resize: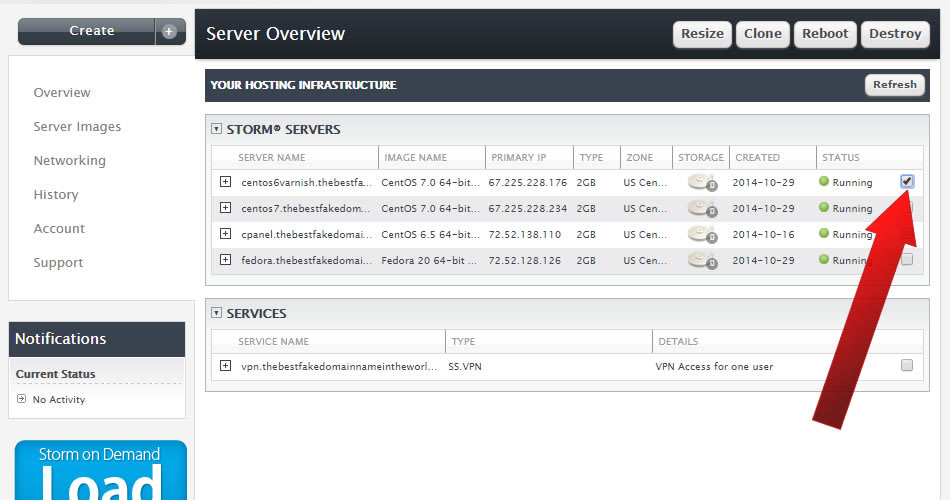 Step #2: Select the Resize Option
Then click Resize: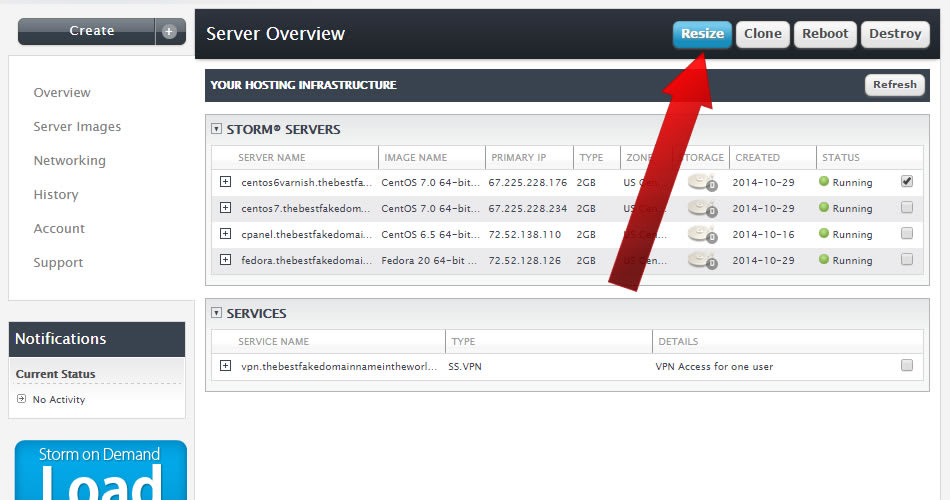 Step #3: Choose a Server to Resize To
Option A: Cloud VPS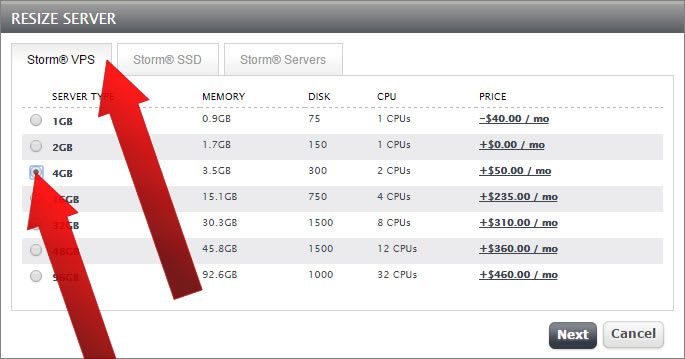 Option B: Cloud SSD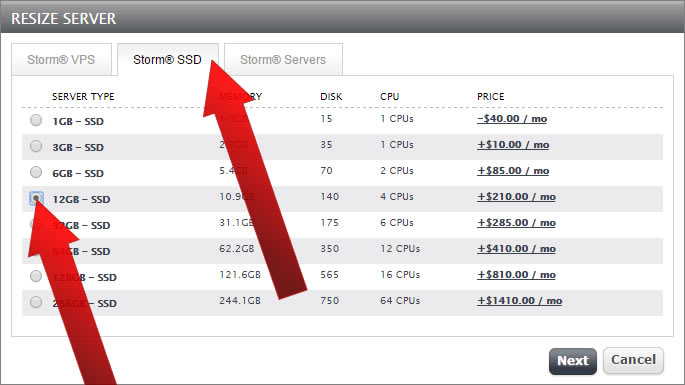 Option C: Dedicated Cloud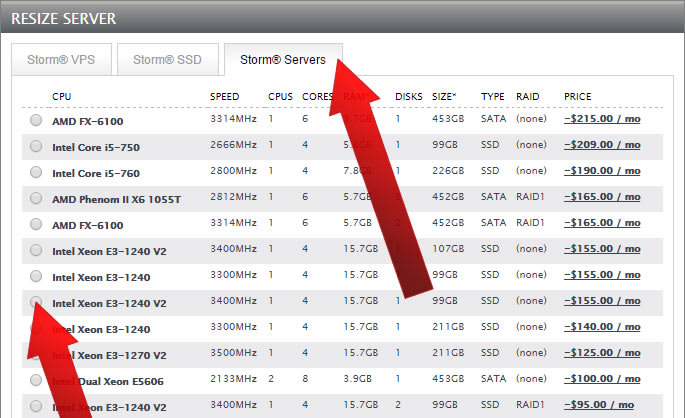 Step #4a: Start the Resize
Depending on the type of resize, you may be able to utilize the Quick Resize option. Which would show the following screen: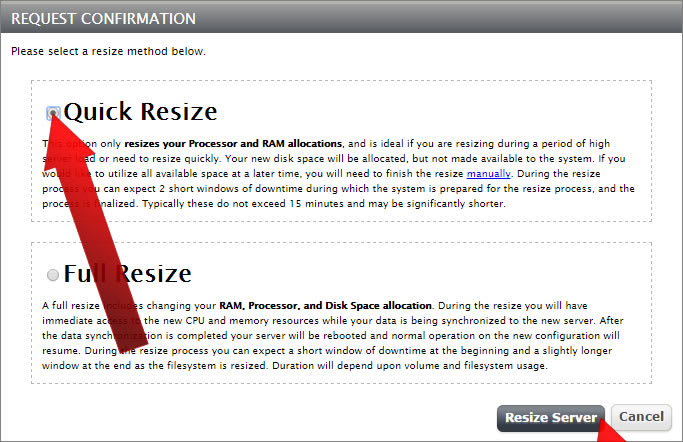 Otherwise, you'll be presented with the following screen:

In the first case select whether you want a Quick Resize or a Full Resize, and then click Resize Server.
Would you like to know more about our HIPAA compliant web hosting options? Give us a call at 800.580.4985, or open a chat or ticket with us to speak with one of our knowledgeable Solutions Team or an experienced Hosting Advisors today!
About the Author: J. Mays
Have Some Questions?
Our Sales and Support teams are available 24 hours by phone or e-mail to assist.
1.800.580.4985
1.517.322.0434
Want More Great Content Sent to Your Inbox?