How To Install Software Using Softaculous
Reading Time: 2 minutes
Softaculous is an easy to use one-click installer, allowing you to install software packages on your Fully Managed Linux server quickly, easily backup, and update any software that is installed with softaculous. While Softaculous is designed with ease of use in mind, it can be confusing to install software with Softaculous. The purpose of this article is to walk through installing a piece of software using Softaculous.
Getting to Softaculous
To start, you will want to log in to cPanel or Plesk, depending on what your server has as a management panel. Once inside your server's respective control panel, you will want to navigate to the Softaculous interface.
If you are running cPanel, Softaculous is located here:

If you are running Plesk, Softaculous is located here:

Installing Software
Once you are inside Softaculous, you will want to pick which software package you want to install. For instance, if you wanted to install the Simple Machine Forum, or SMF, on your domain, you would want to expand the Forums section and then click on the arrow next SMF, as shown in the picture below.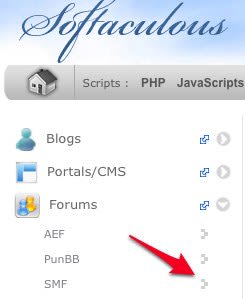 Once you have clicked on that, you will be on the main page for Softaculous. Click on the button labeled "Install" and you will be greeted with a screen that looks like the following: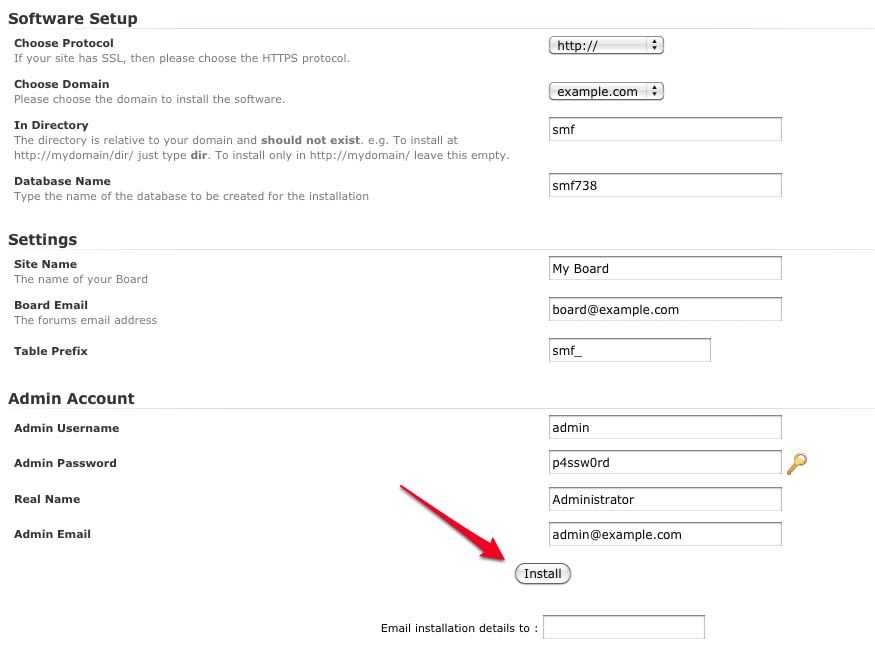 Simply change the default options to whatever you would like and click install. A few moments later a page will load stating the success or failure of the installation. That's it. Installing software is with Softaculous is that easy. If you have any questions regarding softaculous or your installation does not go as planned, please feel free to contact Heroic Support.
===
Liquid Web's Heroic Support is always available to assist customers with this or any other issue. If you need our assistance please contact us:
Toll Free 1.800.580.4985
International 517.322.0434
support@liquidweb.com
https://my.liquidweb.com/
About the Author: Matt Aurand
Have Some Questions?
Our Sales and Support teams are available 24 hours by phone or e-mail to assist.
1.800.580.4985
1.517.322.0434
Want More Great Content Sent to Your Inbox?