Creating and Deleting a PostgreSQL Database on Ubuntu 16.04
Creating and Deleting a PostgreSQL Database on Ubuntu 16.04
Reading Time: 2 minutes
PostgreSQL (pronounced post-gress-Q-L) is a household name for open source relational database management systems.

It is object-relational, meaning that you'll be able to use objects, classes in database schemas, and the query language.  In this tutorial, we will be demonstrating some essentials like how to create, list, and delete a Postgres database.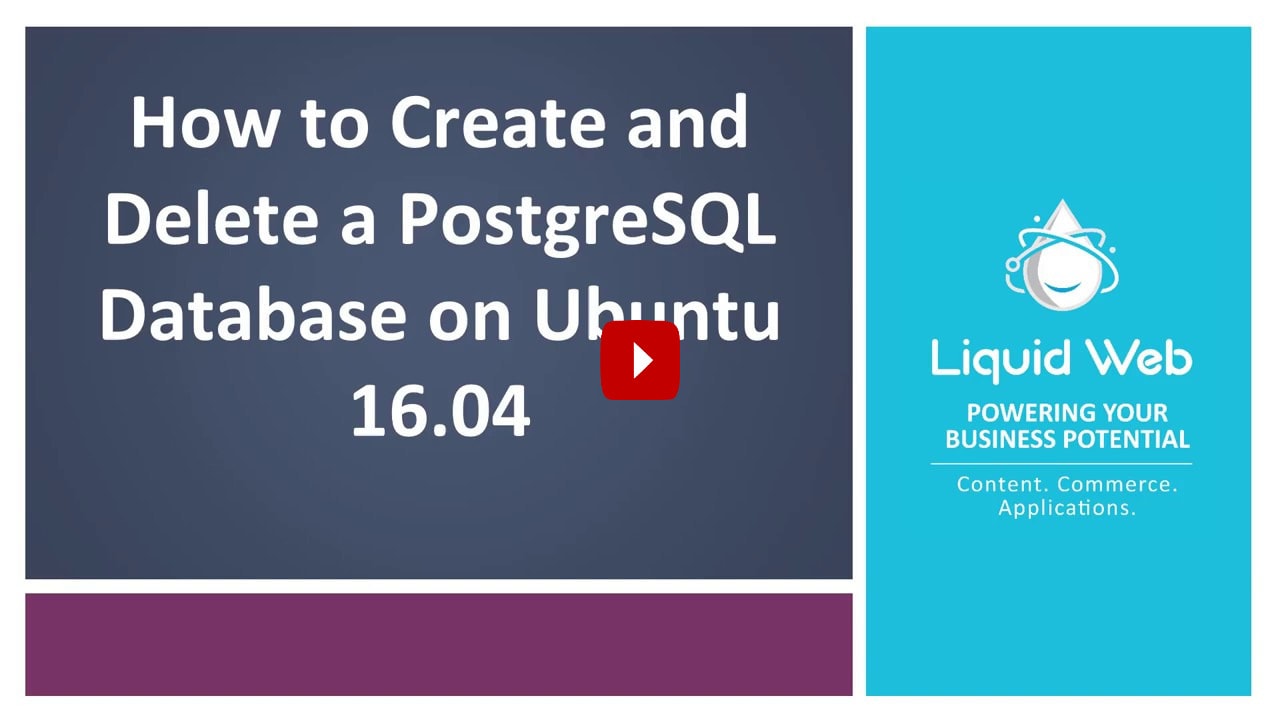 If you have already installed PostgreSQL on the Ubuntu 16.04 VPS server using our last tutorial, your next step is to create a database using Postgres and the command line.  You'll be accomplishing this task by using the default superuser, postgres, to log in.
Creating a PostgreSQL Database
Step 1: Login as the Postgres User.
Step 2: Enter the PostgreSQL Environment.
With the psql command, you'll be greeted by its current version and command prompt.
psql (9.5.14)
Type "help" for help.
postgres=#
Step 3: Create the Postgres Database.
Let's create our first database by typing in the command below.  Replace dbname with the database name of your choice.
Listing a PostgreSQL Database
Verify Creation of PostgreSQL Database
Using the following command allows us to view the databases in our PostgreSQL instance (you can ignore, delete or utilize the default databases: postgres, template0, template1)
Deleting a PostgreSQL Database
Once you've backed up your data, removing your PostgreSQL database is a cinch!  The process to delete your Postgres database is similar to creating it, only we will be using the drop command. In my command line example, the database name is dbname. By using the list command in the previous section, you'll be able to view your databases' names. Replace dbname with your database's name in the command below.
About the Author: Justin Palmer
Justin Palmer is a professional application developer with Liquid Web
Have Some Questions?
Our Sales and Support teams are available 24 hours by phone or e-mail to assist.
1.800.580.4985
1.517.322.0434
Want More Great Content Sent to Your Inbox?