After only a year and a half in business as a mobile and social game company, Random Logic Games, suddenly saw one of their games quickly rise up the ranks in the iTunes App & Google Play stores. In January of this year, their Guess the 90's game exploded in popularity, triggering a much-needed expansion of their hosting environment. Since then, their new and expanded environment has been able to sustain other games in their product line growing in popularity, including their Guess the Emoji game, which is now listed in the top five free games in the iTunes App and Google Play store.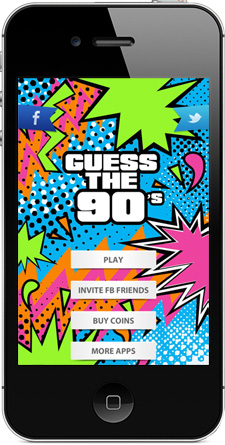 President of Random Logic Games Andrew Stone said Liquid Web was recommended to him back in 2012 by a friend who remarked on our reliable hosting and Heroic Support. At the start, Stone said, his company required a basic setup for hosting, which consisted of a single dedicated server. However, after the Guess the 90's game rocketed up the charts and their server's concurrent users increased 60 times over from 50 per day to 3,000 per day, he was in need of a more powerful solution.
"It was an insane increase," Stone said. "We were scrambling to handle the traffic. At the time we knew very little about servers and relied on the Liquid Web team to help us out."
After studying the setup that was supporting Random Logic Games, our technicians recommended a more powerful environment with the following features:
Total of Seven Dedicated Servers
An OCFS2 Volume (Oracle Cluster File System 2)
Load Balancer
Private Cisco Switch
The OCFS2 volume provided Random Logic Games with managed file replication, allowing their files to update across multiple nodes automatically. In addition, the load balancer directed the flow of their now very high traffic volumes. Since implementing the new setup, our team has worked closely with Random Logic Games over the last few months to refine and optimize the settings to ensure everything is running at peak performance.
"At this point our setup can handle the traffic we're seeing," Stone said. "Liquid Web's support has been excellent. There is always someone to answer the phone and emails. We're looking forward to continued growth."
With all the hard work that the team at Random Logic Games puts into their trivia and word games, we're proud of their recent success and are happy we were able to help them scale up their hosting environment to support their new needs. With the support of our OCFS2 cluster, load balancer and the hard work of our Heroic Support team, we're confident that Random Logic Games can continue growing – and we'll be here to support them every step of the way.