Alliance Unlocks Deep Discounts On Red Hat Training for Liquid Web Applicants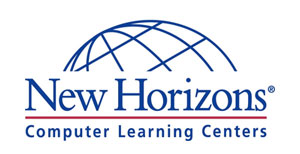 It is with a great deal of excitement that we are able to announce a newly struck partnership with technical training company, New Horizons, that will provide significant discounts on Red Hat training for anyone interested in a career at Liquid Web. For those considering applying to join the exciting team of 300+ Heroic Support engineers at Liquid Web, but not yet possessing the relevant technical skills, this is the ideal training program for you! Liquid Web and New Horizons have teamed up to provide Red Hat Certified System Administrator (RHCSA) classes in New Horizons' East Lansing location, positioned in convenient proximity to Liquid Web's headquarters and three Central US Data Centers. This is a week long training program that concludes with a practical exam. Anyone that has completed the program and successfully passed the exam is an ideal candidate for employment at Liquid Web. The RHCSA class and exam typically costs $3,600, however the Liquid Web discount rate is $2,500, representing a 30% savings for potential candidates!
Today we are proud to announce the first training program date with hopefully many more to follow. If you are interested in participating in this program and would like to enroll at the discounted Liquid Web price, please apply below.
Upcoming Training Opportunities
Class: Red Hat Certified System Administrator (RHCSA) – Fast Track – for Advanced Linux Users
Location: New Horizons — East Lansing
Dates: Week of July 30, 2012 (Monday – Friday)
Time: 8am – 5pm
Discounted Rate Available for Liquid Web Applicants
$2,500 for the week-long course & test (normally $3,600)