Another year of 99.999% network uptime in 2018 at Liquid Web. Or, in the words of DJ Khaled…. "another one."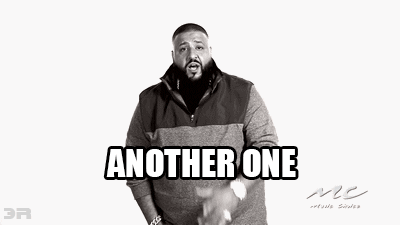 2018 Uptime
2018 Infrastructure Upgrades
In 2018, we had major upgrades to some end of life (EOL) equipment. These equipment upgrades helped us maintain a positive infrastructure uptime percentage and will continue helping us to maintain uptime and increase the life of the critical electrical infrastructure.
In addition, our teams performed countless hours of preventative maintenance and testing to all critical electrical infrastructure that greatly increases our operational readiness.
We also took a step toward clean energy by becoming the first data center to install new energy-efficient air conditioners financed by the Lean and Green Michigan PACE program. This has been helping us to reduce our energy footprint and protect thousands of servers from overheating.
"2018 was a great year for critical infrastructure," said Scott Haraburda, Facilities, and Infrastructure Director. "We focused on efficiency with the kick off of the PACE program and the replacement of lighting to LED while simultaneously replacing the end of life equipment. We have a great team that tirelessly works to improve, maintain, and repair all our critical infrastructure around the clock," stated Scott.
2018 Network Upgrades
2018 brought another year of numerous highly beneficial network upgrades – from Cisco Meraki wireless systems to upgraded load balancers and ASR routers. The Network team prepared tirelessly and diligently for all of our upgrades, completing the replacement of all four core routers without a single second of downtime.
These upgrades ensure that your servers, applications, and websites stay online, no matter what hackers or nature throw at us.
Both of these impressive numbers represent all the hard work our Most Helpful Humans in Hosting have put in throughout the last year for our customers, including redundant networks, cooping, and power, tier-1 premium bandwidth, on-site security, geographic redundancy, and a team of experts dedicated to monitoring network performance and security 24/7/365.
Here is to "another one."